North Terrace Prescribed Fire
Size: 203 acres
Date(s): September 22-23, 2005
Primary Goals
1. Limit overstory tree mortality to less than 30%.
2. Reduce dead and down fuels.
3. Reduce seedling and pole-sized trees.
4. Reduce cover of non-native species.

Prescribed Fire Monitoring Report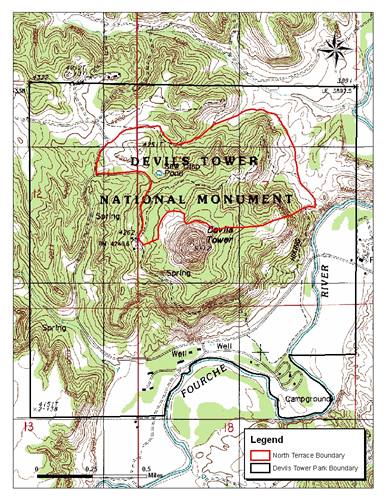 Location of the North Terrace prescribed fire.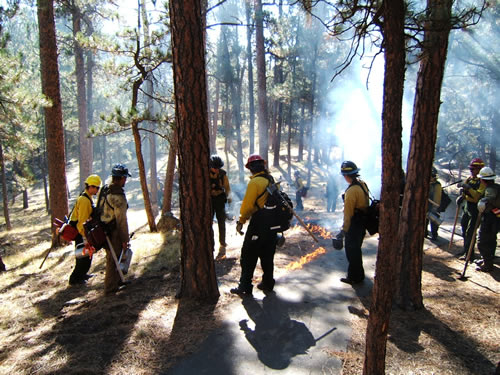 Igniting the test fire.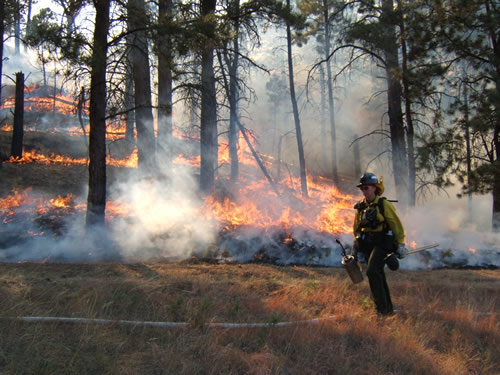 Sonya Feaster carries her drip torch along an active section of line.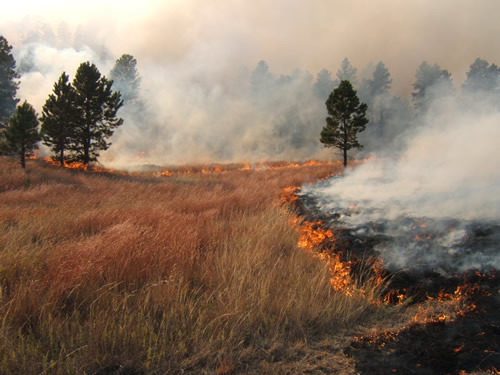 Fire backing across a small meadow in the unit.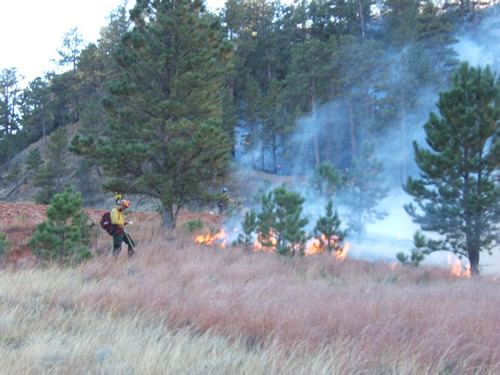 Tyler Schmitt monitors fire behavior.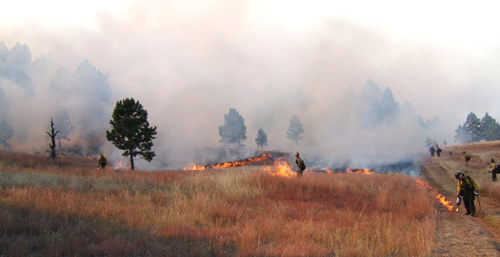 The ignition team works along the perimeter of the unit.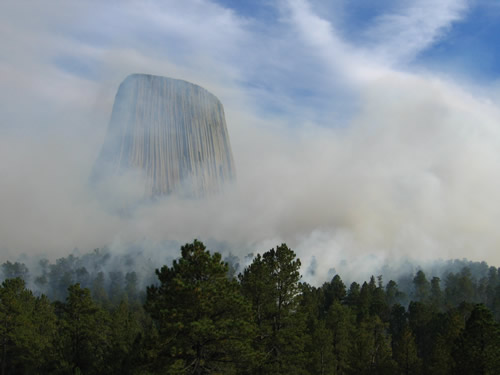 Devils Tower through the smoke.