Horse Camp & Loop 5 Prescribed Fires
Size: 162 acres
Date(s): April 23, 2007
Primary Goals
1. Provide for public and firefighter safety.
2. Reduce 1-hour grass litter =70% immediate post-burn.
3. Measure fire behavior; fuels burned, rate of spread, etc.

Prescribed Fire Monitoring Report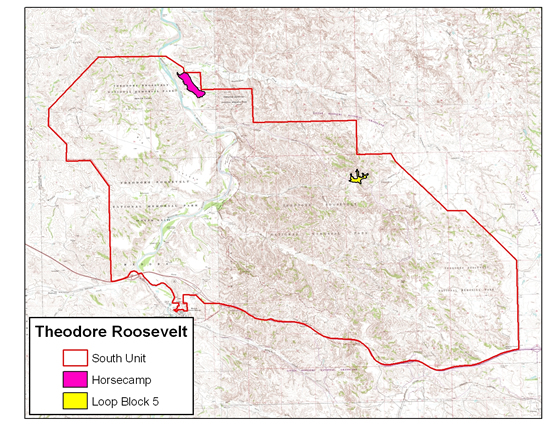 Locations of prescribed fire units.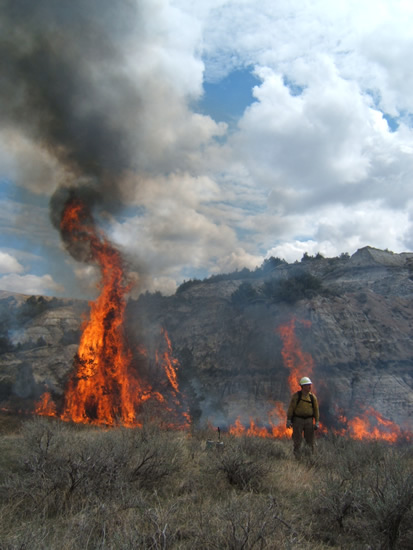 Toby Nettifee looks on as a juniper trees torch in the background.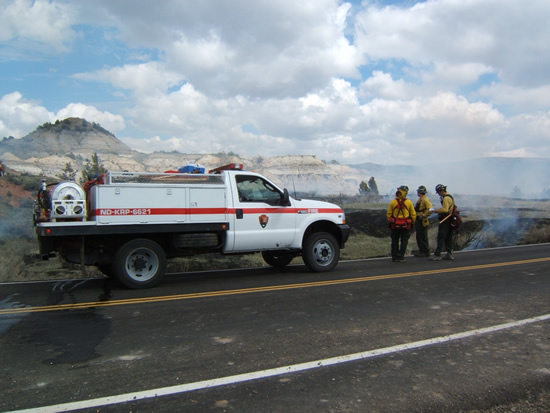 The Knifer River engine crew patrols the fire perimeter.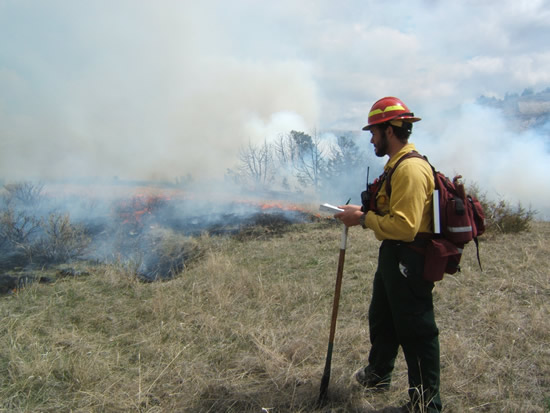 Keith Mitchell monitors fire behavior.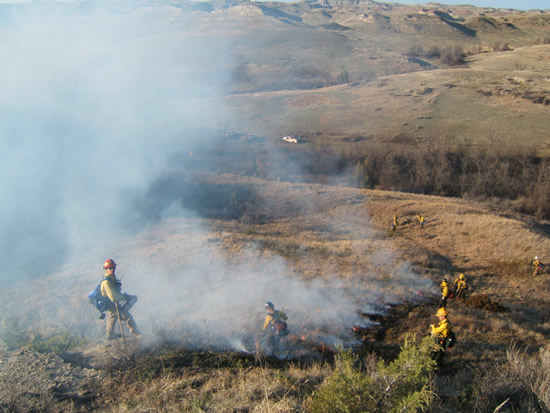 The ignition and holding crews work to finish ignition on the Horsecamp unit.