Permits & Reservations

Camping in the park
Reservations are only accepted for group sites. All other campsites in the park are FIRST COME, FIRST SERVED and reservations are not required nor accepted.

Check out our campground page for more information on camping in the park.
Group Camping at Burnwood and Meadow Creek
To reserve picnic shelters or group campgrounds at Burnwood or group campground at Meadow Creek (opening in April 2022) call (304) 465-6517. Please note that RVs are not permitted at the Meadow Creek Group Campsite.
The rate for shelters at Burnwood is $75 per night.
Directions to Burnwood
Burnwood shelter is located on U.S. Route 19 just north of Fayetteville and directly across the highway from the Canyon Rim Visitor Center.
Directions to Meadow Creek
Meadow Creek Campground is a primitive campground located along the New River about one mile down the road from Sandstone Visitor Center. Exit Interstate 64 at exit 139 and drive north past Sandstone Visitor Center towards Meadow Creek. In about 1.5 miles turn left and cross the railroad tracks. Bear right and follow the road into the campground.

Picnic Shelter at Dunglen
To reserve the picnic shelter at Dunglen call (304) 465-6517.

Directions to Dunglen
From US 19 north of Beckley take the Glen Jean exit. Take an immediate left, and go 0.5 miles to Glen Jean. Take a right turn and follow signs to Thurmond on WV 25. (you will take a left at the first stop sign in front of a historic bank building, then veer left at the next intersection). Continue on Rt 25 for 6 miles to a three way intersection. Bear right. The Dunglen shelter will be on your left.
Reservations for Grandview Picnic Shelters
In an effort to process shelter reservations more efficiently while still maintaining good customer service, New River Gorge National Park and Preserve is now processing Grandview shelter reservations through Recreation.gov, an online reservation system that is extensively utilized by the National Park Service, National Forest Service, and U.S. Fish and Wildlife Service across the nation. All reservations for shelters at Grandview are reservable online or by calling the National Recreation Reservation Service at 877-444-6777. Shelter prices will remain unchanged from last year.
Reservations can be made up to 12 months in advance.
Recreation.gov accepts payment by credit or debit card, including: VISA, Master Card, Discover and American Express.
Shelter Prices
Playground Shelter at Grandview: $90.00 (This is the shelter by the main parking lot)
Shelter 1 at Grandview: $70.00 (located near North Overlook)
Shelter 2 at Grandview: $75.00
Shelter 3 at Grandview: $70.00
Shelter 4 at Grandview $75.00
Photo Galleries of group camping areas and picnic shelters: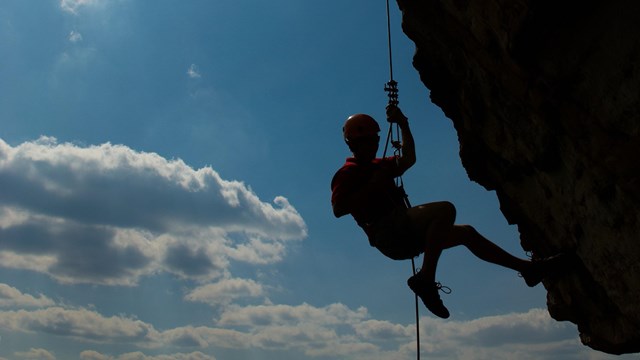 Permits
Check here for information about permits and commercial use authorizations for activities and events in the park.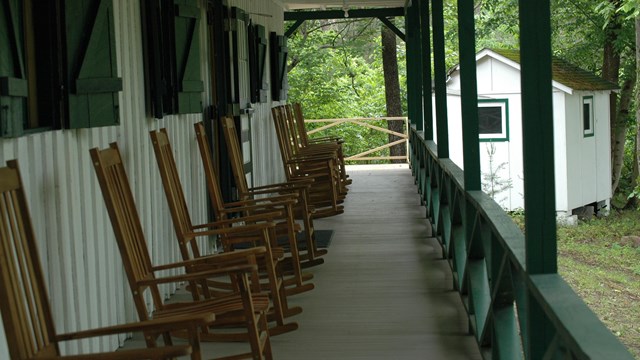 Camp Brookside Leasing Information
Find out about leasing the buildings at Camp Brookside Environmental Education Center
Last updated: March 9, 2023