Eating & Sleeping
Lodging
The park does not have any lodging facilities, but motels, cabins, and bed & breakfasts are available in surrounding towns. Hawks Nest and Pipestem Resort State Parks have lodges, and Babcock, Bluestone, and Pipestem Resort State Parks have cabins. For a listing of accommodations, call the West Virginia Division of Tourism at 1-800-CALLWVA, the Southern West Virginia Convention and Visitors Bureau at 1-800-VISITWV, or the New River CVB at 1-800-927-0263.
For lodging in West Virginia State Parks check out the
WV State Parks website
.
Camping
New River Gorge National Park and Preserve provides opportunities for primitive camping only. Camping areas are located along the river. These primitive camping areas have no drinking water or hookups, and limited restroom facilities. All sites are managed on a first-come, first-served basis and reservations are not accepted. There are no fees for camping. Stays are limited to 14 days in the same area. Developed campgrounds are available at state parks and private campgrounds throughout the surrounding area.
Eating
Restaurants and grocery stores can be found in Beckley, Fayetteville, Sandstone, Glen Jean, Oak Hill, Mount Hope, Beaver, Hinton, and other towns around the park.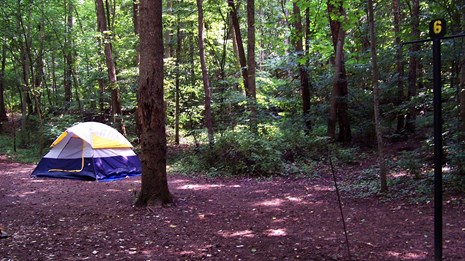 Camping
With this much to explore, you'll want to stay overnight. Find out more about camping in the park on our campgrounds page.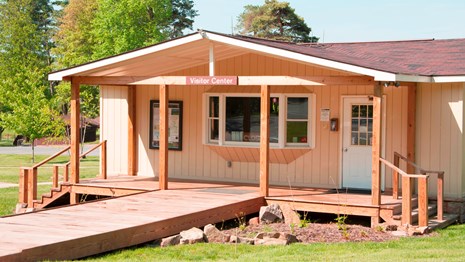 Basic Information
Basic information for trip planning including operating hours and seasons
Last updated: February 26, 2021