Search Crews Find Body of Missing Swimmer
Date:
August 25, 2017
Contact:
Julena Campbell
, 304-640-0724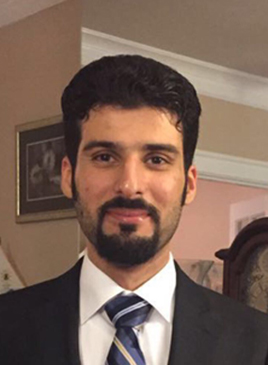 Search Crews Find Body of Missing Swimmer  
Fayetteville, WV – Search and rescue personnel located the body of 28-year old Abdulrahman Binomran from Oak Park, Illinois around 
6 pm
 on Friday night. National Park Service rangers, personnel from West Virginia Division of Natural Resources, and trained volunteer search and rescue divers from the Beaver Volunteer Fire Department's Dive Team had been searching for Binomran since Thursday afternoon when he disappeared while swimming in New River Gorge National River.
Binomran had been swimming with three friends in the pools above Fayette Station rapids on August 24 when they decided to swim through the rapids and gather on the other side. Although Binomran's companions made it to shore, he was seen struggling and then disappeared under the water at approximately 
4:45 pm
. None of the swimmers were wearing life jackets. Search crews responded immediately. After nothing was turned up 
on Thursday
 evening, search operations resumed Friday morning. Strong undercurrents, deep eddys, murky water, and a very rocky, boulder-strewn river bottom, made for difficult search conditions. After a long day of searching, a volunteer search and rescue diver found Binomran's body securely lodged under a large boulder, about 18 feet below the river's surface, very close to the point where he was last seen by witnesses.  
"I'd like to express our sincere condolences to the family and friends of Mr. Binomran. We hope that now that this part is over, they are able to feel a sense of closure as they begin their healing process," said New River Gorge National River Superintendent Lizzie Watts late Friday evening.  
This is the second drowning in the park 
in two weeks
, neither victim was wearing a life jacket. Tragic events such as these remind us all, local residents and park visitors alike, that the New River is a high volume river with swift currents, deep holes, and a rocky bottom. Water levels can change daily and conditions in even familiar areas can change quickly. Personal flotation devices (PFDs), or life jackets, are essential safety items and should be worn anytime people are in or around the water, including in a boat. For more tips on water safety while in the park, visit 
www.nps.gov/neri/planyourvisit/water-safety.htm
.
www.nps.gov/neri
Last updated: August 26, 2017