News Release
New River Gorge NP&P expands National Preserve Area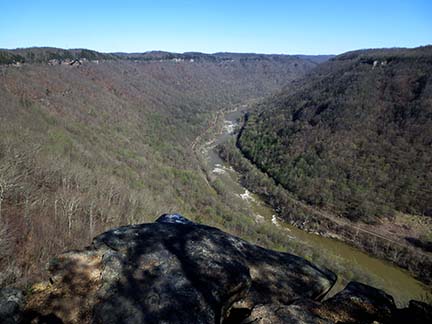 News Release Date:
January 17, 2023
Glen Jean, W.Va. — New River Gorge National Park and Preserve has added 45 acres of land to the area designated as a preserve. The tract is located on Beury Mountain just east of the Thurmond area and will provide easier access to lands that are already in the national preserve. 
"This property is a great addition to the national preserve portion of the park where hunting is allowed," said New River Gorge National Park and Preserve Superintendent Charles Sellars. "It connects two previously non-contiguous sections and assures that hunters and other users have easier access to an existing 85-acre section of the preserve." 
Purchase of the tract was made possible by the legislation that redesignated New River Gorge from a national river to a national park and preserve. The Consolidated Appropriations Act for Fiscal Year 2021, enacted in December of 2020, also modified the authorized boundaries of the park, allowing for purchase of this tract. 
Access to the newly purchased property will be limited initially as the park establishes suitable areas for parking and marks the boundary. For updates and more information about the national park and preserve, visit nps.gov/neri or follow the park on social media. 
Last updated: January 17, 2023