Date:
June 20, 2014
Contact:
Jodi French-Burr, 304-465-2632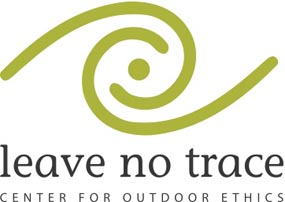 Glen Jean, West Virginia, June 19, 2014— The National Park Service in pleased to host a Leave No Trace Outdoor Ethics Trainer Course on July 10 and 11, 2014 in Lansing, West Virginia. This class emphasizes skills and techniques essential to Leave No Trace minimum impact outdoor ethics and education. The course will be conducted by the Subaru/Leave No Trace Traveling Trainers. Here are details of this class:
COURSE DESCRIPTION: This two-day course is designed for individuals who will be teaching Leave No Trace Awareness Workshops. Through classroom discussions, lectures, and a two-day campout, this course will cover the seven Leave No Trace (LNT) principles and discuss outdoor ethics, as well as give the participants tools and techniques for disseminating low-impact skills to recreationists. This class does not teach basic travel, camping, or other outdoor skills.
Participants will generally travel only a couple of miles each day over moderate terrain to allow plenty of time to cover course material, which we will do both during the day and into the evening. Each participant will be assigned to teach one of the seven LNT principles to the rest of the group (5 – 10 minutes long). Participants should be in good physical condition and be able to hike 2 – 4 miles per day. Overnight camping is required for this class, car camping in style.
Upon successful completion of this course, each participant will become a Leave No Trace Trainer and receive a completion certificate from the Leave No Trace Center for Outdoor Ethics.
COURSE COST: $85 per person, includes one year membership to Leave No Trace, Dinner on Day 1, breakfast and lunch on Day 2 and educational materials for the course including a Leave No Trace educational DVD.
COURSE SIGNUP DEADLINE:Tuesday, July 1.Class size is limited to 12 adults. To sign up for this course, call Jodi at 304-465-2632 or e-mail e-mail us.
QUESTIONS ABOUT THE COURSE: contact Jodi at 304-465-2632 or e-mail e-mail us.