Sandstone School

Sandstone Visitor Center was constructed in 2003 to provide knowledge and information, inspiring a personal connection for visitors to New River Gorge National River and to our National Park System. The site of the visitor center is an important aspect of its green design. By building on a previously developed site, undeveloped park lands remain as natural areas. In recycling the land for the Sandstone Visitor Center we were also recycling the educational tradition established by the Sandstone School which once stood on this site.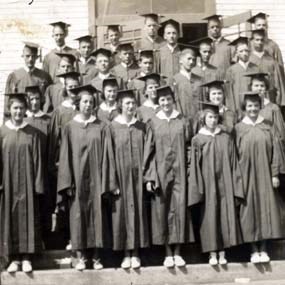 Sandstone School first opened in 1925, teaching students in grades one through nine. From 1928 through 1971 grades ten through twelve were also taught with the first class from Green Sulphur District High School, (the official name for the school) graduating ten students in 1929. Through 1971, over 900 students began their first grade education and graduated high school on this site. From 1971, until its consolidation and closure in 1994, the school returned to teaching elementary education classes.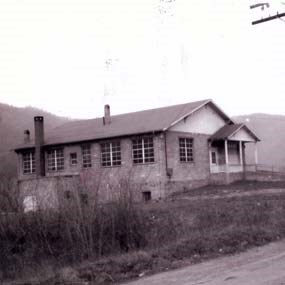 Sandstone School included a Vocational-Agriculture building annex for vocational education training, a gymnasium for physical education and basketball, and a football field.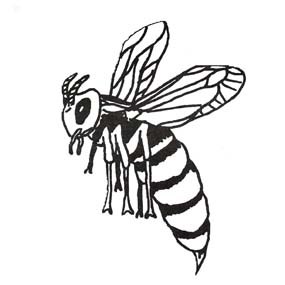 Sandstone school alumni, (The Hornets) have a strong loyalty to their old school and regularly hold reunions attended by all classes of former students.
The tradition of learning at Sandstone is just a small part of the diverse cultural history preserved within New River Gorge National River.
Sandstone School Photo Gallery
View photos of the Sandstone School that once stood at the current site of Sandstone Visitor Center.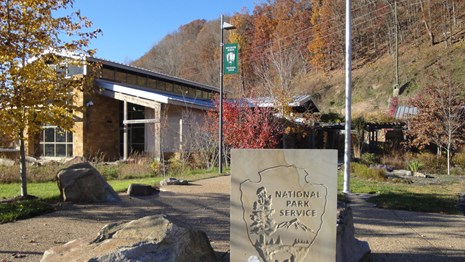 Sandstone Visitor Center
Visit our green design visitor center in the south end of the park.
Last updated: November 28, 2017