Carter G. Woodson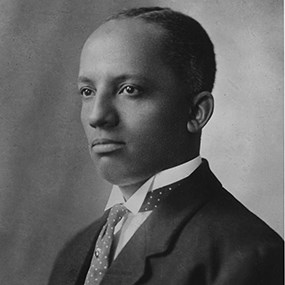 "Those who have no record of what their forebears have accomplished lose the inspiration which comes from the teaching of biography and history" – Carter G. Woodson
Early Life
Carter G. Woodson was born in 1875 to freed slaves from Virginia. His family, like many African-Americans of that time, sought a new life in West Virginia. The railroad and coal mines in New River Gorge promised opportunity and a better life to many. Woodson's family purchased a farm and he grew up helping his father in the fields. He desired to attend high school and when he was older, he joined the mining workforce to pay for his education. While working, he self-taught himself basic reading and mathematics.


Over the years, Woodson worked in several mines including both Kaymoor and Nuttallburg mines. His fellow miners, especially Black miners, told him stories of their everyday lives. Their stories inspired Woodson to teach others about the contributions of African-American people. After six long years of mining, he saved up enough money to enroll in high school at age 20. He attended Douglass High School in Huntington, West Virginia, one of only a few black high schools in the area.


Career in Education
"In this circle the history of the race was discussed frequently and my interest in penetrating the past of my people was deepened and intensified."
- Carter G. Woodson
In 1897, after only 2 years, Woodson graduated with his high school diploma. For 3 years, he taught at the school in Winona, West Virginia before studying at Berea College in Kentucky. He received his bachelor's degree in literature in 1903.


Woodson's career in education, both as a teacher and student, led him around the world. He taught in the Philippines and traveled in Europe and Asia. In 1912, he became the first person of enslaved parents to receive a doctorate from Harvard University. Woodson served as dean of both West Virginia State University and Howard University.


Throughout his career, Woodson had not forgotten his desire to share the stories he had heard in the mines. He wrote several books on African-American history and started the Journal of Negro History. Woodson sought to bypass the prejudice of the historical associations of the day. Many refused to include African-Americans in history. He realized he would need to start his own association if there was to be any study of the "neglected aspects of Negro life and history." In 1915, he founded the Association for the Study of Negro Life and History for this purpose.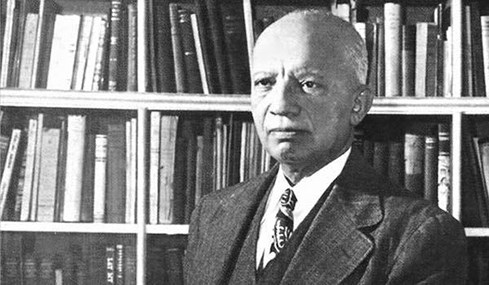 Legacy
"It is not so much a Negro History Week as it is a History Week. We should emphasize not Negro History, but the Negro in History. What we need is not a history of selected races or nations, but the history of the world void of national bias, race hatred and religious prejudice." - Carter G. Woodson on Negro History Week

Perhaps the most recognized contribution of Carter G. Woodson is Black History Month. In 1926, he started the celebration of Negro History Week in February. He selected this week because it was at the same time as Frederick Douglas and Abraham Lincoln's birthdays. Over time, this week long celebration would expand to the entire month of February.


After decades of work and study, Carter G. Woodson passed away suddenly in 1950 at the age of 74. From humble, working man roots in the coal mines of New River Gorge, he had risen to be known as the "Father of Black History". He wrote for the world the full story of the United States and a peoples' proud history. Today, the National Park Service preserves his legacy at Carter G. Woodson Home National Historic Site in Wasington D.C.


"With the power of cumulative fact he moved back the barriers and broadened our vision of the world and the world's vision of us."
- Mary McLeod Bethune, founder of the National Council of Negro Women
More New River Gorge History
Last updated: August 4, 2023