Camp Brookside

Opened by the Electro Metallurgical Company (EMCO), a division of the Union Carbide Corporation in July of 1947, Camp Brookside provided a residential summer camp to the children of the corporation's Alloy, WV plant. Boys and girls from ages 5 to 15 attended two week camp sessions on this "Isle of Fun" in the southern section of the New River.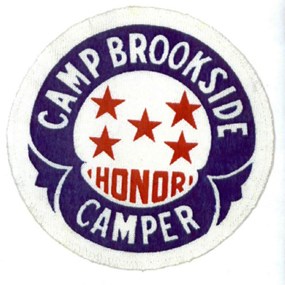 Life at Camp
A typical camp day included reveille, calisthenics, raising the flag for the pledge of allegiance, athletic activities, nature study, and evening camp fires. Campers competed to earn patches for their accomplishments like this Honor Camper patch.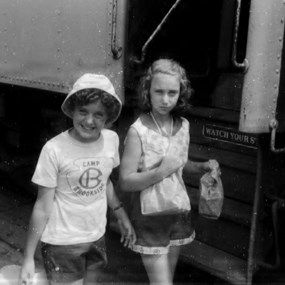 Traveling to Camp
Many campers took the two hour train ride from Alloy to come to camp. The first railroad station that the town of Brooks ever had was built by the C&O for the Camp's Inaugural Opening weekend. Summers County welcomed 2,000 EMCO employees and their families for this special event.

Then Mayor of Hinton, Paul Carr stated in an interview with the Hinton Daily News on July 4, 1947, "We were extremely gratified when we first learned of the site of the children's haven, and we are doubly pleased today to note that 2,000 of this company's employees and their families have gathered here to celebrate the Fourth".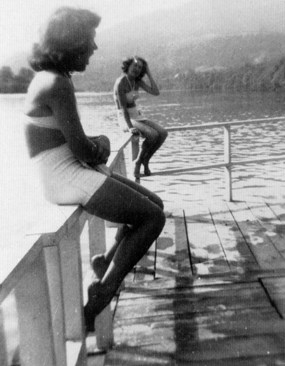 Camp Culture
Brookside is just one of such camps opened by Union Carbide Corporation during this time period. Children of all employees, regardless of rank or pay, were eligible to attend the camp at a cost of just $15 per child.
A letter dated December 29, 1950 from Mr. G. W. Sears, Assistant Superintendent of the South Charleston plant to Mr. John E. Goetz, Cliffside Camp Director states that, "In the industrial camp, the Superintendent's son may become fast friends with the son of a janitor. This is a basic lesson in democracy and good citizenship."

Camp Brookside Today
The buildings of Camp Brookside have been renovated while maintaining the historic integrity of the old camp. Opened in May 2016, Camp Brookside Environmental Education Center serves today's youth as a residential youth camp and educational center. For more info about programs and leasing, visit the Camp Brookside Environmental Education Center page.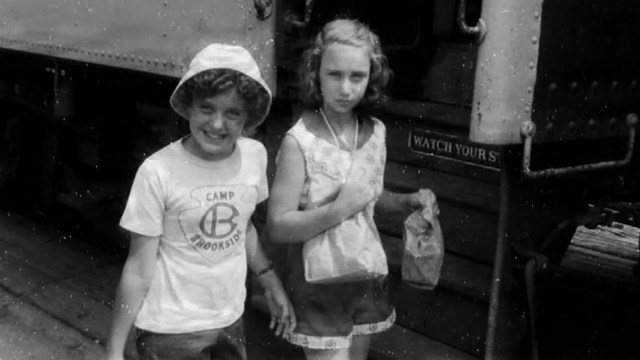 Historic Camp Brookside Photo Gallery
View historic images of Camp Brookside.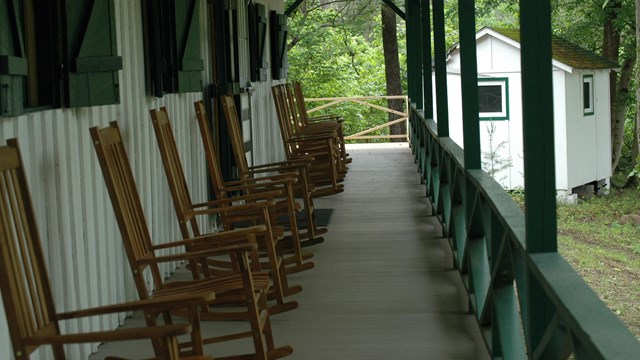 Camp Brookside EE Center Photo Gallery
View photos of Camp Brookside Environmental Education Center.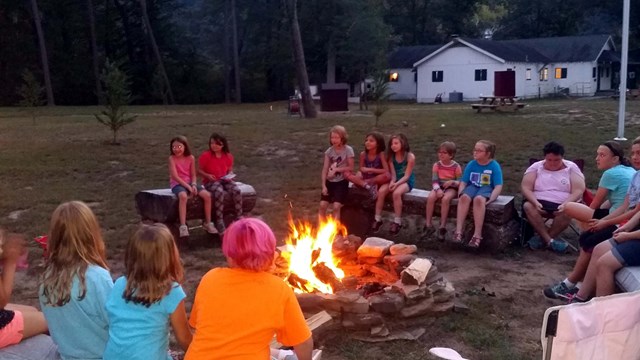 Camp Brookside
Find out what is going on at the Camp Brookside Environmental Education Center.
Last updated: November 5, 2018