Jobs

New River Gorge National River employs a variety of professional, administrative, technical, clerical, and trade employees. The park workforce consists of about 60 permanent and 35 seasonal employees. Necessary qualifications and wages vary with the type of position and skill required. Employment opportunities are posted: www.usajobs.opm.gov.
When applying:
Applicants must apply to a specific job announcement.
Generic applications to any available vacancy are not accepted.
Applicants must submit an application and all other requested information prior to the closing date of the announcement.
There is no maintained list of available applicants in the form of a standing register.
Only United States citizens may be considered for National Park Service positions.
All applicants are considered without regard to race, color, religion, age, or national origin.
Generally employees must be 18 years of age, although there are some opportunities for youth.
Current Job Opportunities
New River Gorge is currently recruiting for several great Internship positions for this summer.
WILDLIFE INTERN will assist park biologists with surveys and other research projects. Beginning March 10.
RECREATION STEWARDSHIP INTERN will develop and implement a climbing stewardship program. Beginning the week of May 13.
GIS INTERN will use GPS to locate and create maps of park building utilities. Beginning the week of May 13.
COMMUNITY ENGAGEMENT INTERN will help coordinate summer interpretive activities with a park partner. Beginning the week of May 13.
All positions are full-time for 12 weeks and come with free housing, a $250/week stipend, potential to earn a 450-hour AmeriCorps Education Award ($1566.14), training, and lots of great exposure to what we do and where we do it!
For more info and to apply, go to the ACE website at
http://www.usaconservation.org/
Don't delay--apply today! Early consideration is given as applications are received and the posting may close at any time!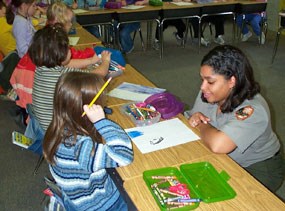 Permanent Employment
Permanent employment with the National Park Service requires specific education or work experience. All job announcements are posted at www.usajobs.opm.gov.

Seasonal/Temporary Employment
The park usually hires several seasonal positions each year in the following positions:

Park Ranger
Park Guide
Visitor Use Assistant
Biological Science Technician
Forestry Technician (fire)
Maintenance Worker
Roads and Trails Crew

Pay usually ranges from $7.25 - $18.48 per hour.
Check www.usajobs.opm.gov for temporary summer employment section.
Volunteer-In-Park
To Apply: Call (304) 465-2634 to obtain an information packet and application.
Send completed application and cover letter with information on availability, three references, and specific interest in a position to:
Volunteer Coordinator
New River Gorge National River
104 Main Street
Glen Jean, WV 25846
See the NPS website at www.volunteer.gov/gov/ for more information.
Last updated: February 15, 2019