Visit White Bird Battlefield
White Bird Battlefield is the location of the first battle of the Nez Perce Flight of 1877. On June 17, 1877, Captain David Perry and his troops moved into the canyon to strike the nimíipuu (Nez Perce) who were sheltering in one of their winter villages, which they called Lahmotta. The soldiers encountered a peace party of six warriors carrying a white flag riding towards them. A civilian volunteer shot twice at the peace party and the battle began. The U.S. cavalry was defeated with heavy losses and the nimíipuu began their long journey to find safety and sanctuary.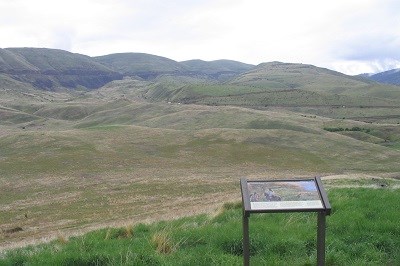 Getting to White Bird Battlefield
The battlefield is about 15 miles south of Grangeville, Idaho between US Highway 95 and the old Whitebird Grade, approximately 0.5 miles from the town of Whitebird, Idaho.
Location
Battlefield Latitude/Longitude:
45°46'44.42"N 116°16'39.87"W
Battlefield Physical Address:
3823 Two Moon Trail
Whitebird, ID 83554
Driving to White Bird Battlefield
For the White Bird Overlook: From Grangeville, ID, head south on U.S. Highway 95 South for 12.7 miles to the turnout and the White Bird Overlook. The overlook shelter will be on your left as you head down the White Bird Grade.
For the White Bird Battlefield Trailhead: From the White Bird Overlook, continue south on U.S. Highway 95 South for 3.5 miles and turn left toward White Bird Road. In 0.4 miles turn right onto River Road and continue for 2 miles to the White Bird Battlefield Trailhead.
Things to Do at White Bird Battlefield
Explore the Battlefield
An interpretive shelter at a large pullout along U.S. Highway 95 South above the battlefield has signs that describe the battle. Visitors can also learn about the battle on a self-guided hike using a 12-page trail booklet. The trailhead is on River Road at the bottom of the battlefield.
Nearby Amenities
Fees, Permits, and Reservations
The general public does not need to pay entrance fees, make reservations, or obtain permits from the National Park Service for most recreational activities at White Bird Battlefield including hiking. Recreational horse use requires permission to be obtained through a free special use permit. Please click this link for more information.
Nez Perce Trail Auto Tour
The Nez Perce National Historic Trail has developed auto tours with travel instructions for retracing the 1877 route of the Nez Perce along with maps, graphics, and details about the confilct at sites you can see along the way. Download Auto Tour 1 for more details about the battle at Whitebird Canyon and other early events in the Nez Perce Flight of 1877.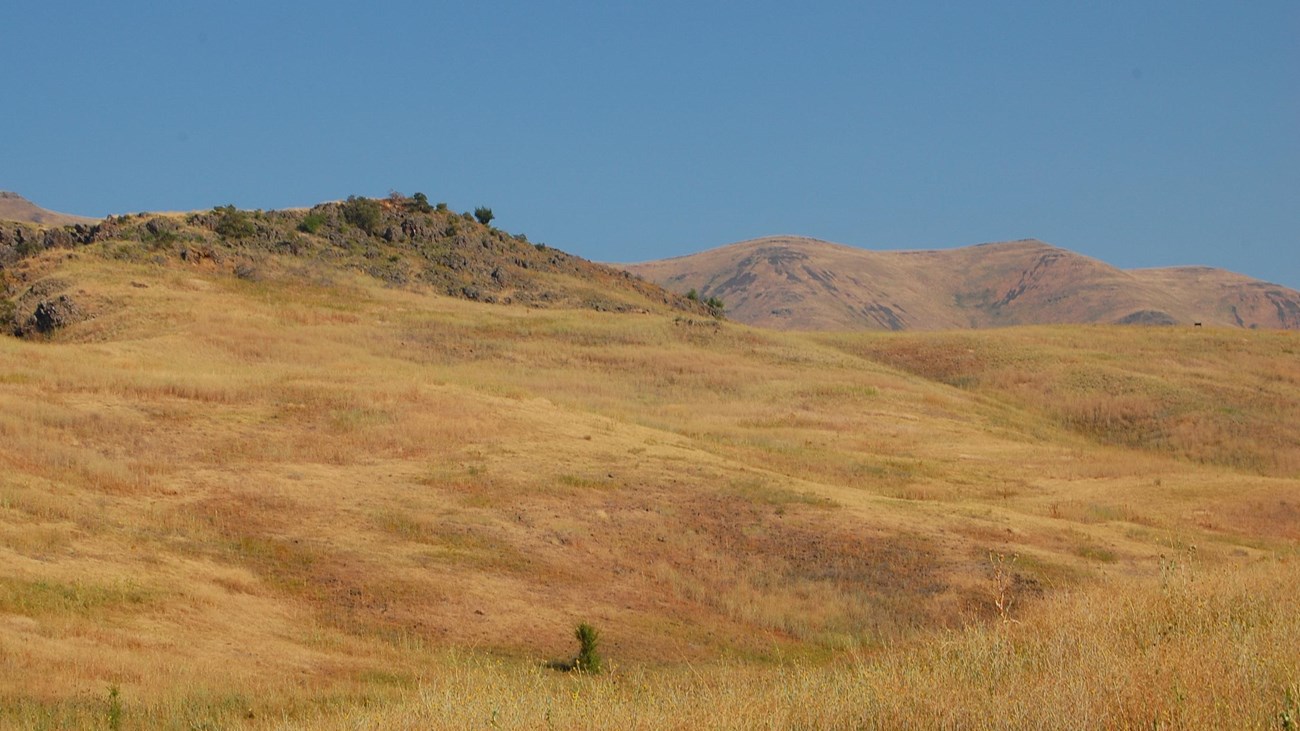 Learn more about White Bird Battlefield
During the first battle of the Nez Perce War on June 17,1877, the Nez Perce defeated the U.S. cavalry and escaped to find safety.
Last updated: July 3, 2023