Bear Paw Battlefield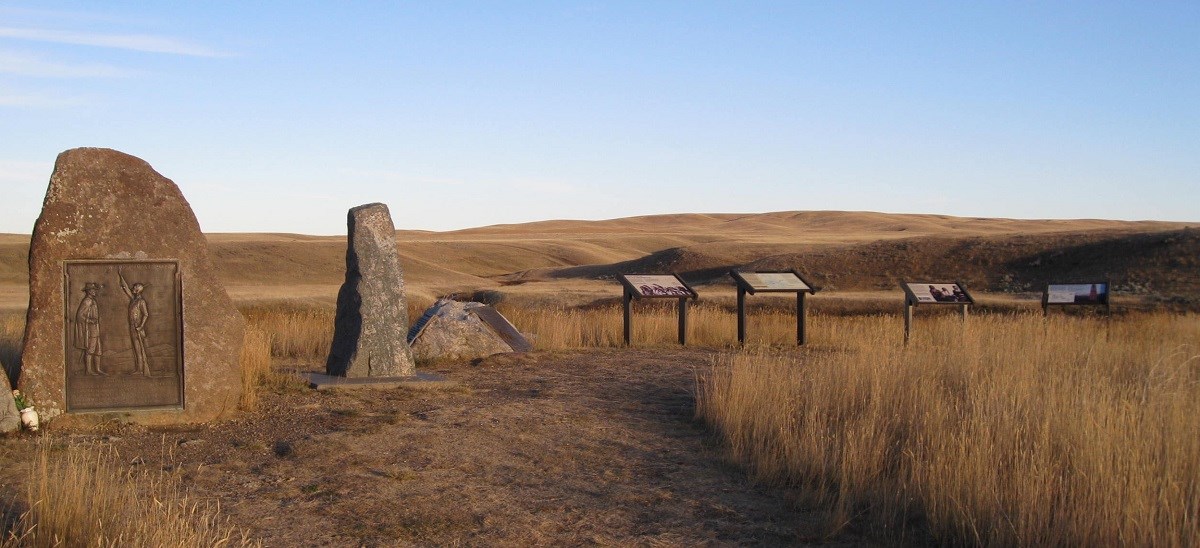 Bear Paw Battlefield History
The Bear Paw Battlefield commemorates the final battle of the Nez Perce War of 1877.
Following the breakout of war in Idaho, nearly 800 Nez Perce spent a long and arduous summer fleeing U.S. Army troops first toward Crow allies and then toward refuge in Canada. Forty miles short of the Canadian border and following a five-day battle and siege, the Nez Perce ceased fighting at Bear Paw on October 5th, 1877, in which Chief Joseph gave his immortal speech: "From where the sun now stands, I will fight no more forever."
Visiting the Battlefield
Located 15 miles south of Chinook, MT on Highway 240, the battlefield is open daily, year-round during daylight hours.
A brochure/trail map is available at either the museum or the battlefield. A self-guided 1 ¼ mile interpretive trail winds through the battlefield. The trail is moderate in difficulty. Please bring a hat and plenty of water during the hotter summer months. Picnic tables and vault toilets are available on site.
Rangers are available on site in the summer months to offer guided tours of the battlefield. In the off-season, please call (406) 357-3130 or email us prior to your visit if you would like a ranger to join you at the battlefield.
Educational programs at the battlefield or in the class-room are also available for schools and home-school groups. Educational programs can be tailored for any age group and topics can range from introductions to the Nez Perce people and culture to the Nez Perce War of 1877. Educators and organized groups please call (406) 357-3130 or email us to make arrangements.
The Blaine County Museum
The first stop for visitors and school groups should be the Blaine County Museum located at 501 Indiana Street in Chinook. The museum, our partner organization in town, offers the audio/visual presentation, "40 Miles to Freedom," which depicts the battle and siege at Bear Paw.
In the summer months, the museum is open from Memorial Day to Labor Day, Monday through Saturday 8:00 am to 5:00 pm (closed noon to 1 pm for lunch) and on Sunday from Noon to 5:00 pm. In September and May the museum is open from Monday through Friday, 8:00 to 5:00 pm. Between October and April the museum is open Monday through Friday, 1:00 pm to 5:00 pm. For information please call the Blaine County Museum at (406) 357-2590.
Last updated: November 17, 2017