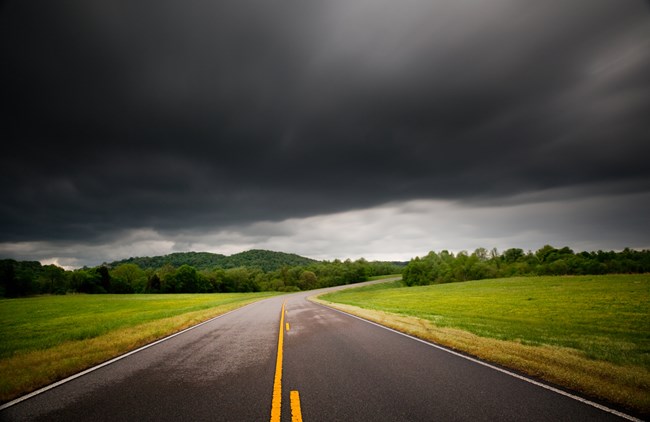 Wind, rain and thunderstorm safety:
Driving conditions on the Parkway can be dangerous during storms. Trees can become top heavy and fall, especially after a heavy rain. Wet roads increase stopping distances.
If you are outside and hear thunder, go inside a building. Nowhere outdoors is safe during a thunderstorm.
Click here
for an external link that tells you what to do when you are caught outside in a thunderstorm.