Weather - Current & Emergencies
Current Weather Along the Parkway
Loading weather forecast...
Loading weather forecast...
Loading weather forecast...
Loading weather forecast...
Emergency Weather Information for Planning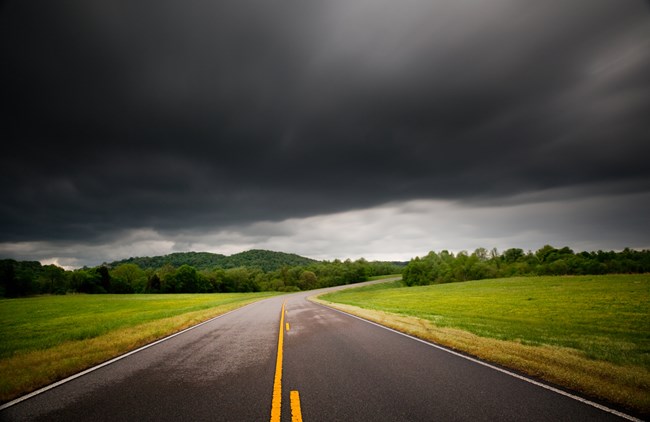 Wind, rain and thunderstorm safety:
Driving conditions on the Parkway can be dangerous during storms. Trees can become top heavy and fall, especially after a heavy rain. Wet roads increase stopping distances.
If you are outside and hear thunder, go inside a building. Nowhere outdoors is safe during a thunderstorm.
Learn more about what to do when you are caught outside in a thunderstorm.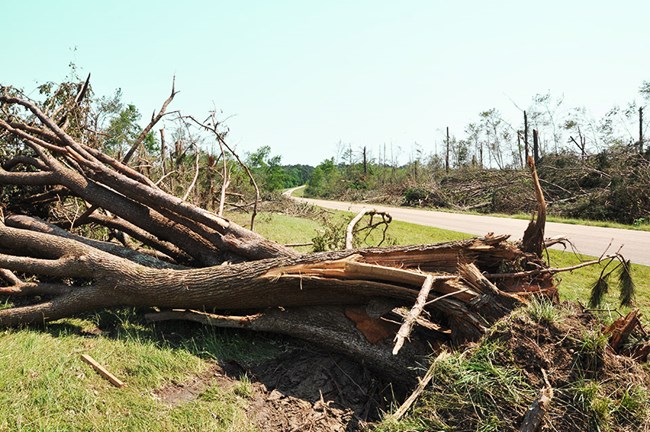 Tornado Safety:
If the weather is stormy, keep tuned to a weather station. As you travel, keep track of which mile post you are near. It is a good idea to track which county you are in. Weather reporters give conditions according to county. Milepost numbers start at 0 in the south near Natchez, and increase as you travel northward toward Tennessee. Click here for a list of shelters.
This podcast will teach you about tornado safety when you are in a car.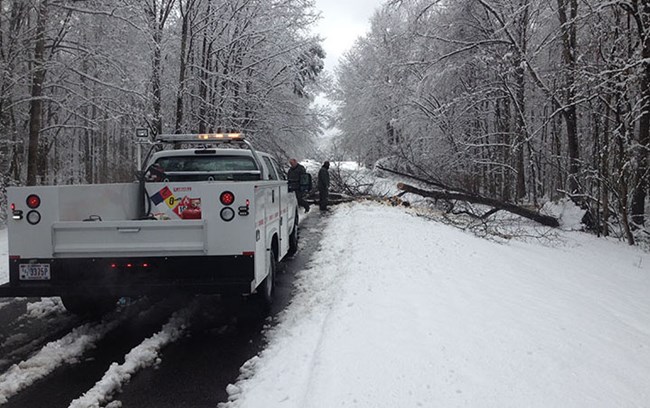 Cold, Ice and Snow Safety:
Snow and ice can make conditions on the Parkway unsafe. During this kind of weather, it is best to choose an alternative route. Snow and ice often linger in the shade and on curves, even when sunbathed sections of the road are clear. During inclement weather, we recommend that you exit the Parkway to travel. Road closures may be in effect. Traveling around or moving barricades is a violation of federal regulations and will result in a mandatory apperance in Federal Court.
Hypothermia can occur in cold weather or cold water. If you are outdoors and the weather turns cold you.
Learn more about how to avoid hypothermia.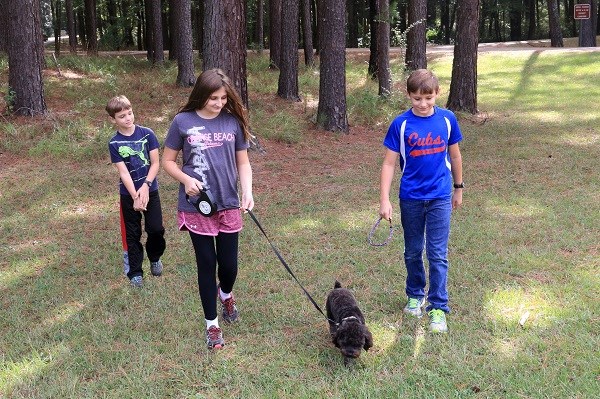 Summer Heat Safety:
During the summer, you can avoid hot weather if you stay in your car but that is no fun. In the hot summer heat, remember to wear sunscreen and insect repelent, carry plenty of water, and seek shade when ever you can. Plan shorter walks.
Learn more about heat illnesses and fluid balance.
Last updated: September 13, 2022