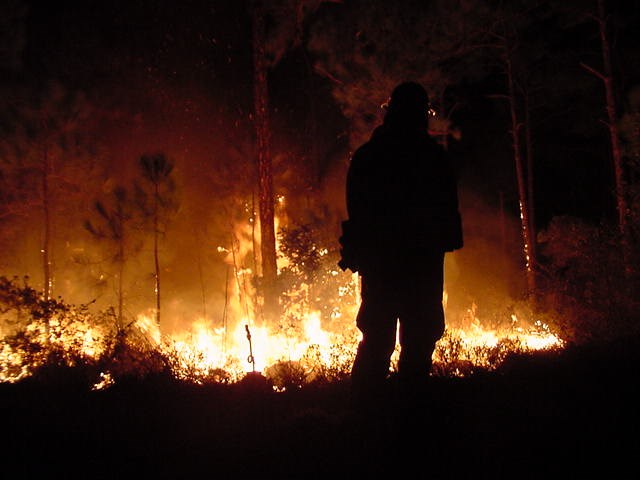 Dealing with Wildfires
Although prescribed fire is used along the Natchez Trace Parkway to reduce fuel loading and help restore ecosystems, all wildfires that occur on the park land are suppressed. Wildfires tend to occur when environmental conditions do not allow for optimal fire control, which may threaten not only the habitat, but human life or property.
The Natchez Trace Parkway has three wildland fire suppression crews: one in Hohenwald, TN, one at park headquarters in Tupelo, MS, and one in Ridgeland, MS. Park suppression crews are responsible for responding to and extinguishing all wildland fires that occur on park property. Crews also assist cooperative federal, state, and local agencies in wildland suppression activities when necessary. When not performing suppression duties, crews remove hazard trees, reduce fuels, and prepare prescribed burn units.