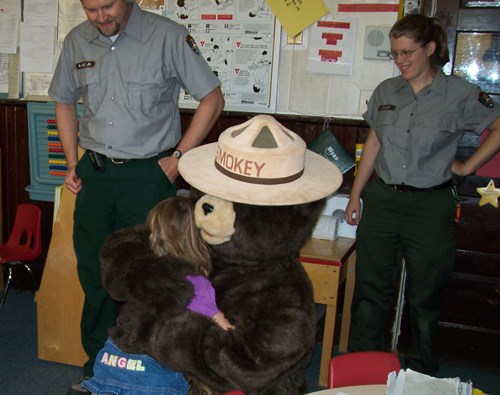 Fire Education Programs and Events
The Natchez Trace Parkway participates in numerous fire education programs in the local community. Children learn about fire safety and the ecological importance of fire when firefighters visit area schools. During Fire Prevention Week (the second full week of October), the Parkway hosts school groups and visitors who explore a wildland fire engine, understand the proper way to extinguish a camp fire, and discover the intricacies of fire as a threat, a tool, and a friend. Occasional Junior Firefighter programs are also popular at the Parkway Headquarters. Park personnel, along with special guest Smokey Bear, make numerous appearances in parades and public events in the surrounding communities.
For more information on Fire Prevention Week, please contact the Natchez Trace Parkway Visitor Center at 662-680-4027.