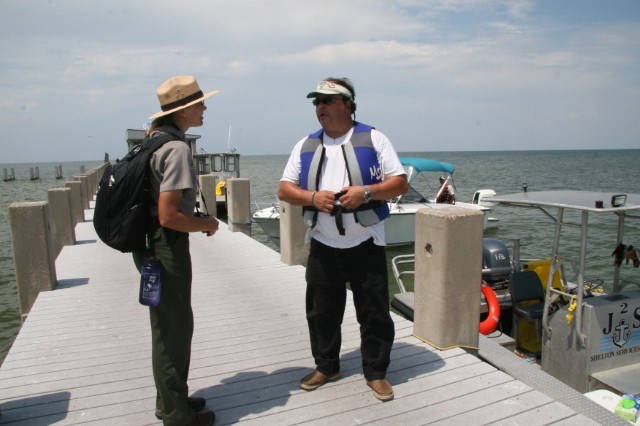 Not all of the Fire Management Division's work occurs on the Natchez Trace Parkway. Fire personnel respond to emergencies throughout the country. Whether that situation is in another national park or anywhere else that requires federal assistance, the Fire Division is prepared to help. These incidents include:
Large wildfires in other parts of the country,
Natural disasters, such as hurricanes or floods, and
Man-made disasters, such as the oil spill response in the Gulf of Mexico.
The incident command structure under which all federal firefighters work is a universal way of organizing any number of people to accomplish a common goal. Fire personnel from the Natchez Trace Parkway can fit seamlessly into the command structure of any other federal agency, including the Federal Emergency Management Agency (FEMA). This allows federal firefighters to get to work on the problem almost as soon as they arrive at an incident, knowing exactly where they belong in the solution.
Firefighters can be called for hands-on operations, such as extinguishing a wildfire or operating chainsaws to clear streets after a hurricane, or as part of the "overhead" team. As part of the overhead, fire personnel may help direct operational activities, organize logistics, create plans, or provide public information.