John Gordon, Captain of the Spies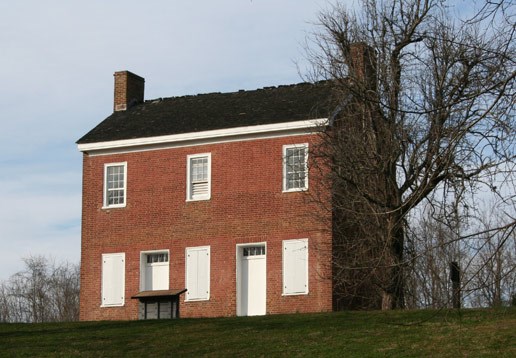 Captain John Gordon, a loyal friend of Andrew Jackson who proved his worth many times over during the hardships of the Creek War, was also one of the first people to take advantage of the designation of the Natchez Trace as a national road. He formed a partnership with William Colbert, a Chickasaw leader and veteran of the Revolutionary War, to run a ferry and stand, or inn, on the Duck River just inside Chickasaw territory. Gordon managed the day to day operations of the site from his home in Nashville, Tennessee. When the Chickasaw ceded the land in 1805, the state of Tennessee granted it to Gordon based on his prior improvements.
Gordon moved his family permanently to the Duck River site in 1812, and shortly thereafter went to fight the Red Stick faction of Creek with Jackson. While he helped Jackson put down mutinous militia and gained a reputation for his fearlessness in battle, his wife, Dolly, managed the land. Gordon returned in 1814, but then was called away again in 1818 when Jackson needed him to command a company of "spies" (scouts) for a campaign against the Seminole. Though frequently apart, John and Dolly planned to build a new home, which became one of the most elegant on the frontier at the time. Gordon sent letters to his wife describing his vision, and Dolly oversaw the construction.
John Gordon returned to his completed home later in 1818, but died a short time later in June of 1819. Dolly Gordon remained at their house until her death in 1859. The home they planned together still stands at milepost 407.7 on the Parkway.
Last updated: April 14, 2015