Volunteer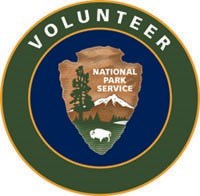 Become a VIP!
Volunteers of all ages give of their time and expertise to help achieve the National Park Service mission. In fact, volunteers are vital to the success of the National Park Service!
The Volunteers-In-Parks (VIP) program at Natchez Trace Parkway works to preserve the cultural heritage, history, and natural resources of the Parkway through the support of education, interpretation, and resource protection activities. The VIP program helps Parkway staff accomplish more than we could on our own. Volunteers are involved in virtually every aspect of park operations.
You Can Help!
The Natchez Trace Parkway is divided into three districts along its 444 mile route through Mississippi, Alabama and Tennessee.
While volunteer needs vary from district to district, the following are examples of some of the types work volunteers can participate in on the Parkway.
Contact the Parkway's VIP Coordinator for information about current volunteer opportunities.
• collect spring wildflower or fall foliage information
• record wildlife sightings
• assist with special events
• lend expertise for historic gardening or quilting
• share talents such as traditional music or photography
• assist with trail maintenance and clearing
• greet visitors at visitor contact stations
• serve as campground hosts
• and more!
Group Projects
Group projects attract volunteers from throughout the country to participate in projects lasting anywhere from one day to several weeks. Volunteer groups at the Parkway include schools, corporations, civic organizations, and scout troops. Please contact the
Parkway's VIP Coordinator
well in advance to begin planning group projects.
Last updated: January 21, 2021