Nature & Science
The incredible diversity of flora and fauna at Muir Woods can be daunting some times, elusive at other times. The redwoods themselves dominate the scene, but the Steller's jay often steals the show. Ladybugs clustering by the thousands on ancient horsetail ferns boggle the imagination, while the slimy banana slug is able to disgust and fascinate all at once. Plants adapt to low light levels on the forest floor, while whole plant and animal communities bustle in the canopy above our heads.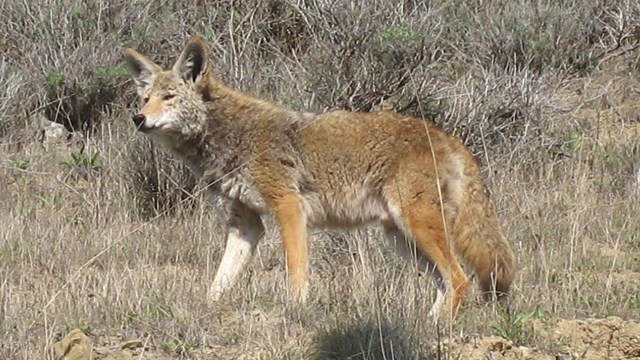 Animals
From bats to coyotes, banana slugs to spotted owls, Muir Woods provides protected habitat for hundreds of diverse animal species.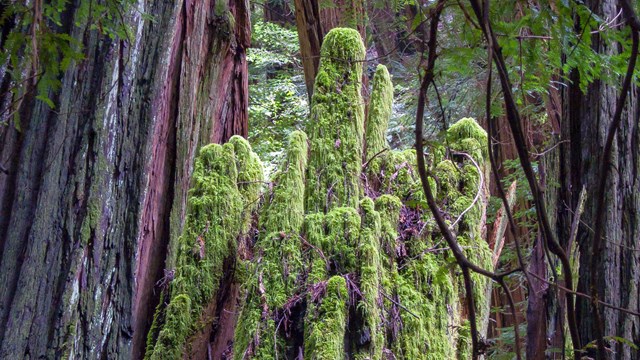 Plants
What is an old-growth forest and how is it different from other forests?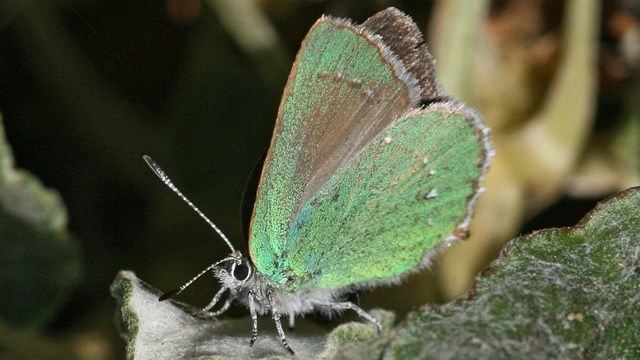 Species list
Create your own species list for plants and animals at Muir Woods.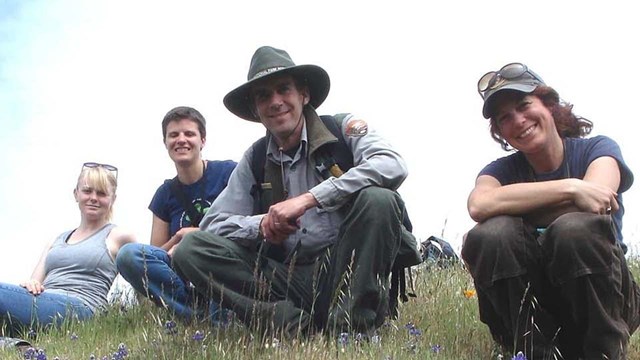 Natural Resource Management
The Natural Resources division works to understand and care for the abundant natural treasures found at Muir Woods.
San Francisco Bay Area Network Inventory
learn more about critical natural resources in your National Parks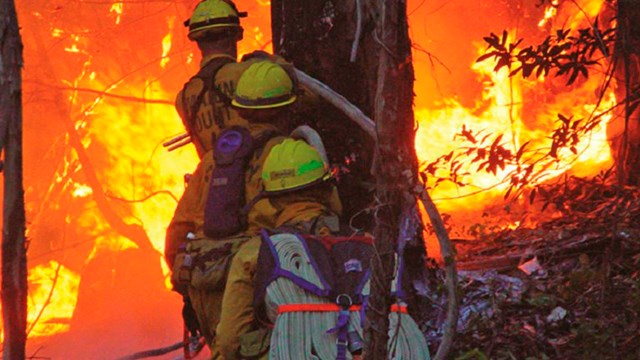 Climate Change
Learn more about how climate change is affecting your national parks.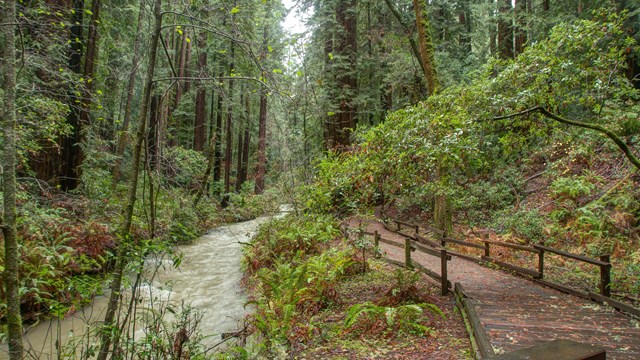 Restoration and Management
Redwood Renewal is a sweeping, multi-year effort to help protect the health of Muir Woods for generations to come.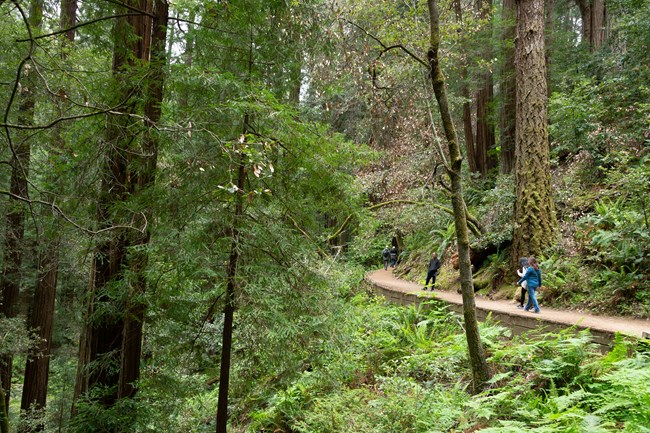 Geography
Established in 1908 to preserve the awe-inspiring old growth redwood forest, Muir Woods National Monument, located on Mount Tamalpais on the Marin Peninsula north of San Francisco, California, is part of the Golden Gate National Recreation Area. The monument protects 554 acres of old growth redwood forest, one of a few such stands remaining in the San Francisco Bay Area. Designated the country's tenth National Monument by President Theodore Roosevelt, it was the first federal or state park established in the region.
Protecting Biodiversity
The protected lands of Muir Woods and Golden Gate National Recreation Area offer a refuge for a wide variety of plants and animals. The old-growth redwood forest at Muir Woods is a showcase example of an ecosystem that elsewhere up and down coastal California has largely been lost to development and urban expansion. The redwood ecosystem at Muir Woods gives many populations of native animals the habitat they need to survive.


Last updated: January 27, 2021