News Release
Winter Hours of Operation at Mount Rushmore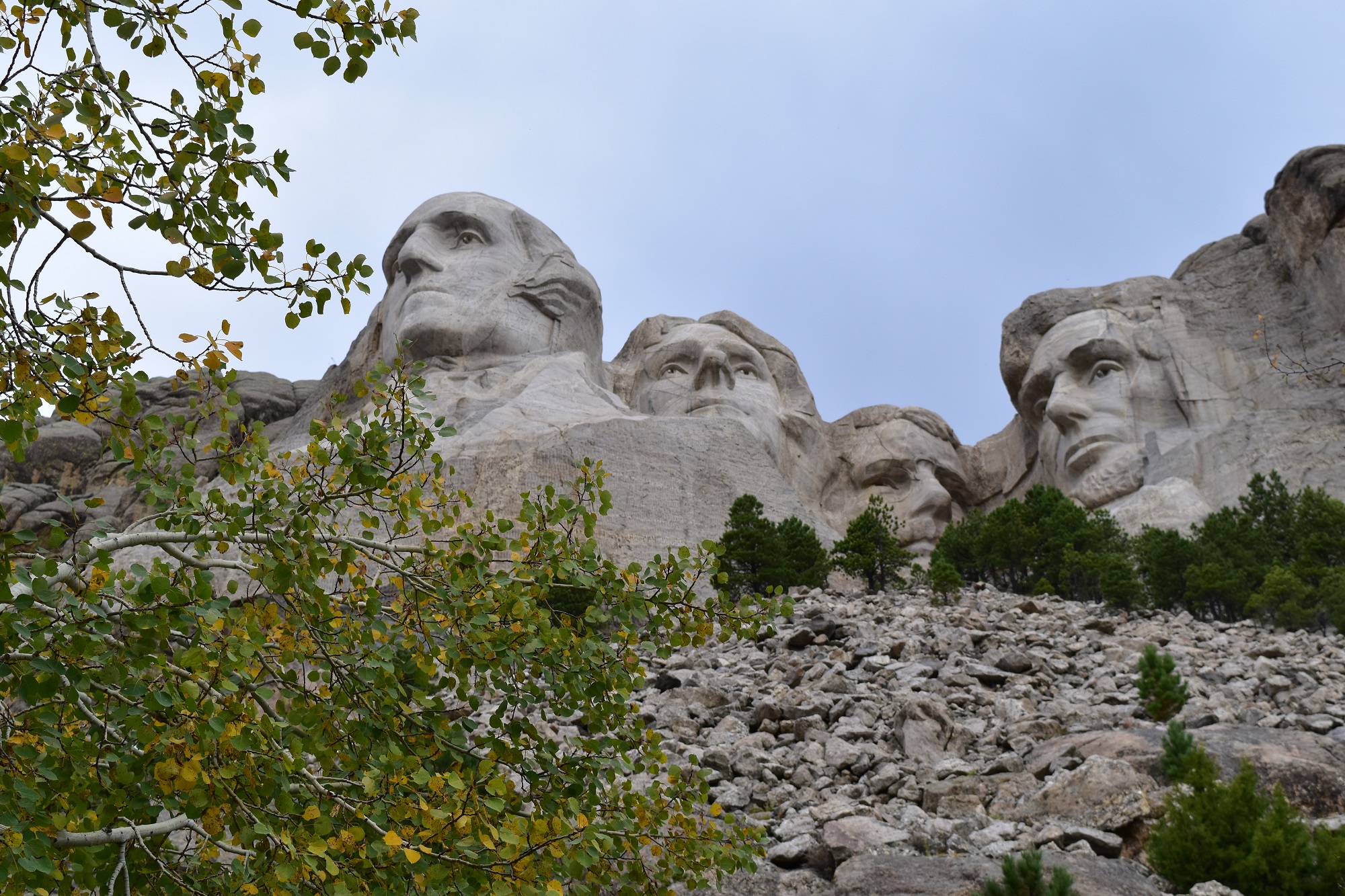 News Release Date:
September 27, 2018
Contact: Maureen McGee-Ballinger, 605-574-3115
KEYSTONE, S.D. – As the leaves begin to change, so do the hours of operation at Mount Rushmore National Memorial. Fall and early winter can be a beautiful time to enjoy the sculpture.
The final Evening Lighting Ceremony for the season will be Sunday September 30. Beginning Monday October 1 the Lincoln Borglum Visitor Center, bookstore and museum as well as the Information Center's closing time will change to 5:00 PM.
Sunday September 30 the award winning audio tour and new multimedia guide will be available at the Information Center until 6:30 PM. The multimedia guide incorporates narration, interviews, photos, video and historic recordings all in a handheld device. Beginning October 1 the audio tour and multimedia guide will be available for rental from 9:00 AM to 3:30 PM daily in the Information Center.
On October 1 the daily closing time for the Carvers' Marketplace will be 4:30 PM. The Memorial Ice Cream Shop will be closed for the season; however, the amazing Thomas Jefferson ice cream and several other favorite flavors will be available in the Carvers' Marketplace. The Gift Shop will close at 8:30 PM. Opening hours for all operations remain the same.
Please check at the Information Center for detailed information. Programming and hours are weather dependent. For additional information, please visit Mount Rushmore National Memorial's official website at www.nps.gov/moru or call (605) 574-2523.
Last updated: September 27, 2018