Spring Opening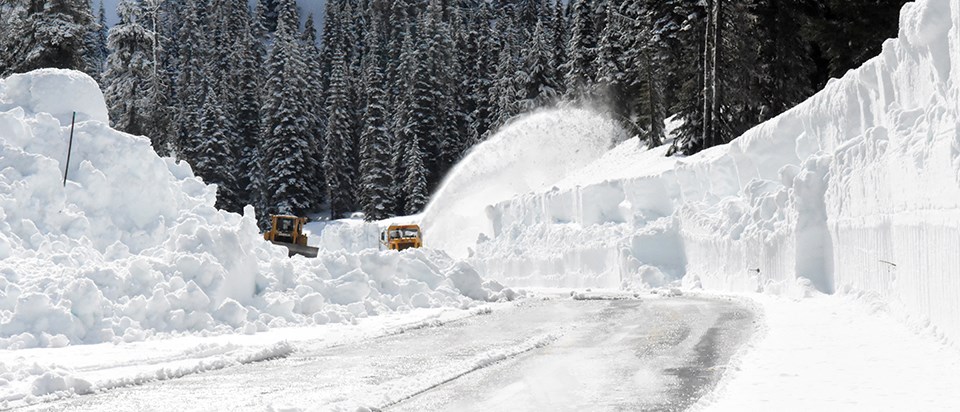 At 14,410 feet, Mount Rainier is the most prominent peak in the Cascade Range. It dominates the landscape of western Washington, standing nearly three miles higher than the lowlands to the west. This majestic glacier-covered volcano has been called "an arctic island in a temperate sea."

This extreme mountain creates extreme weather with an annual average snowfall of 643 inches at Paradise. Snow closes the majority of park roads and eastside facilities in winter. In spring, park and state road crews begin the work to clear the roads of snow while utilities, campgrounds, visitor centers, and other facilities are prepared for the busy summer season.

June 30, 2017 Update
Sunrise and Mowich are officially open for the summer! All maintained roads in Mount Rainier are now accessible by car until winter returns.
Thanks to everyone who helped in the spring opening process this year! Over the last three months, our team has been tracking and documenting the spring opening operations.
We want to give a huge shout out to maintenance staff, trail crew, road crew, rangers, and so many more allowed for a smooth process, while working hard to open the snowiest parts of the park to the public.


Last updated: June 30, 2017