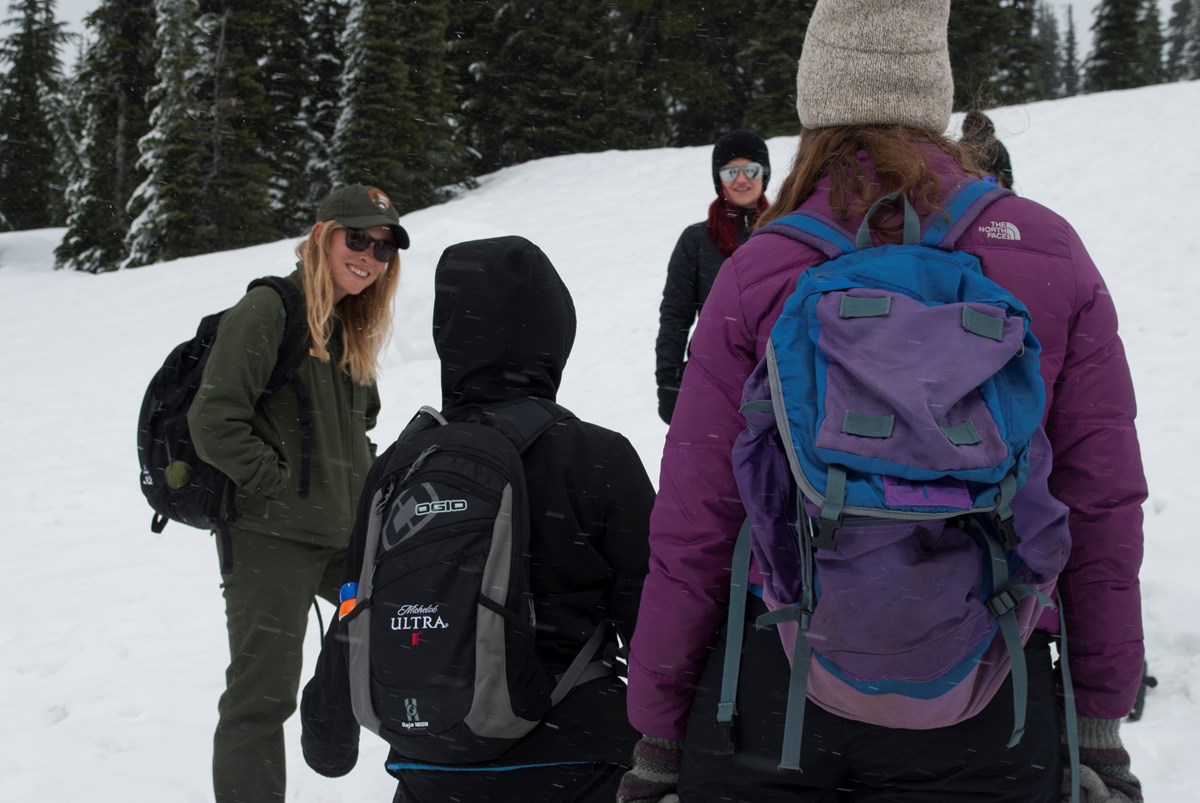 Saturday, April 16th, marked the start of National Park Week here and at parks nationwide. Entrance fees were waived and park visitors took advantage of various park-hosted programs.
Guests chatted with a ranger, an archeologist and a wildlife technician during a series of talks throughout the week, hosted at Longmire National Park Inn. Those attending got answers to their burning questions, got to know the rangers, and enjoyed some quality time at the park in a more intimate setting.
For the junior rangers, a new Centennial Junior Ranger Book debuted during National Park Week. Park staff hosted an NPS Centennial birthday celebration at the local elementary school, giving the students opportunities to learn about wildlife, native plants, climbing the mountain, and the National Park Service.
The park hosted an even specifically for the millennial generation, called Mountain Meetup. Twenty and thirty-somethings played yard games in the snow, took guided snowshoe tours with rangers, and learner about avalanche safety. Students from Tacoma Community College, University of Washington Seattle and more, joined together, despite the cold and snowy weather.
Event coordinator, Fawn Bauer stated, "Our Mountain Meetup for millennials was a great success; everyone who attended give it high praises. I'm extremely proud of the programs and clinics our Meetup Team offered, and we're grateful for all the support from our partners who participated in this event; including Mount Rainier Institute, International Mountain Guides, Rainier Mountaineering Inc., Alpine Ascents International, Rainier Guest Services, Student Conservation Association and the University of Washington. There were many new millennial park visitors who found their park that day!"