November 2008 Flood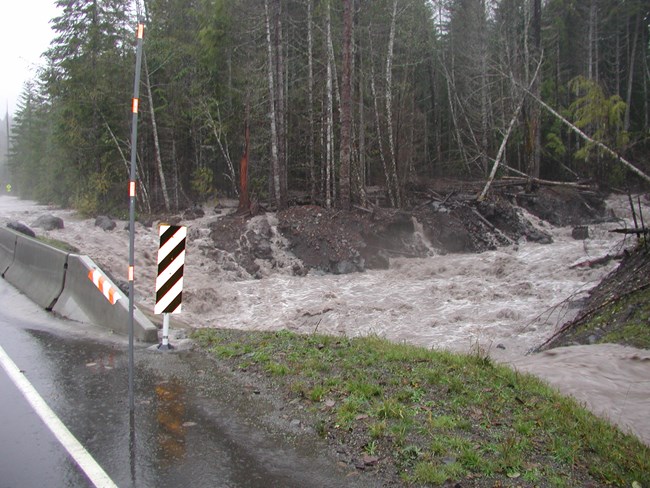 As creeks and streams collected the rainwater that fell for days and rolled across the mountain, it became evident that areas of the park would once again be flooded. On November 12th, 2008, the gates to Mount Rainier were closed.
The flow of water as seen in the photo, caused unsafe conditions along the Nisqually Road (from SR 706 in Ashford), the only winter access to Paradise. The main entrance to the park was temporarily closed until safe driving conditions could be established.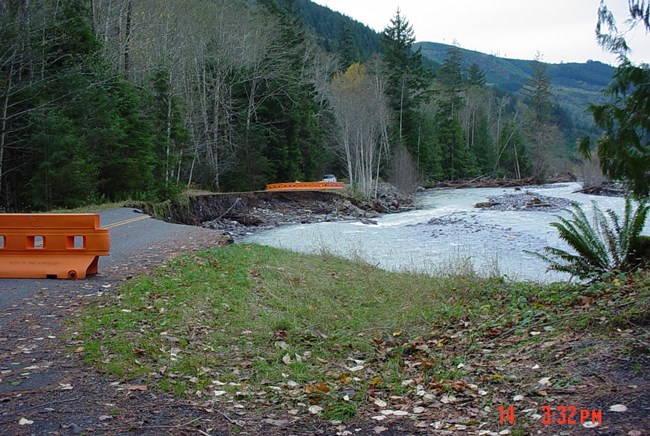 Other roads were inspected and debris was removed. On the east side of the park, SR 410 and SR 123 up to Stevens Canyon Road were reopened. Access to Carbon River in the northwest was limited to pedestrian traffic only. Two miles outside the park, approximately 200 feet of the road was completely washed away to a depth of 10 feet.
Last updated: January 19, 2018