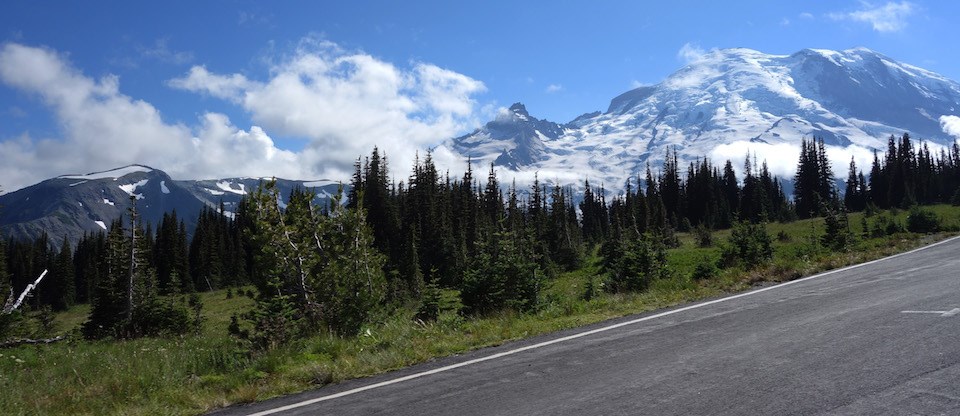 The road from White River to Sunrise is a journey through the geologic history of Mount Rainier. Volcanoes and glaciers have dramatically shaped the landscape. As you travel up the mountain to Sunrise, discover geologic evidence left behind by these two forces that have molded Mount Rainier and still do so today.
The first part of the Sunrise Geology Audio Tour is intended for listeners driving along the Sunrise Road. Once you reach Sunrise, the second part of the audio tour takes you on a short walk to view some of Mount Rainier's glaciers.
It is recommended to download the audio tour files before arriving at the park. There is limited cellular data coverage to download the files at White River Entrance and Sunrise Point.
Sunrise Geology Audio Tour Transcript
(pdf)
Plan Your Visit to Sunrise