Mammals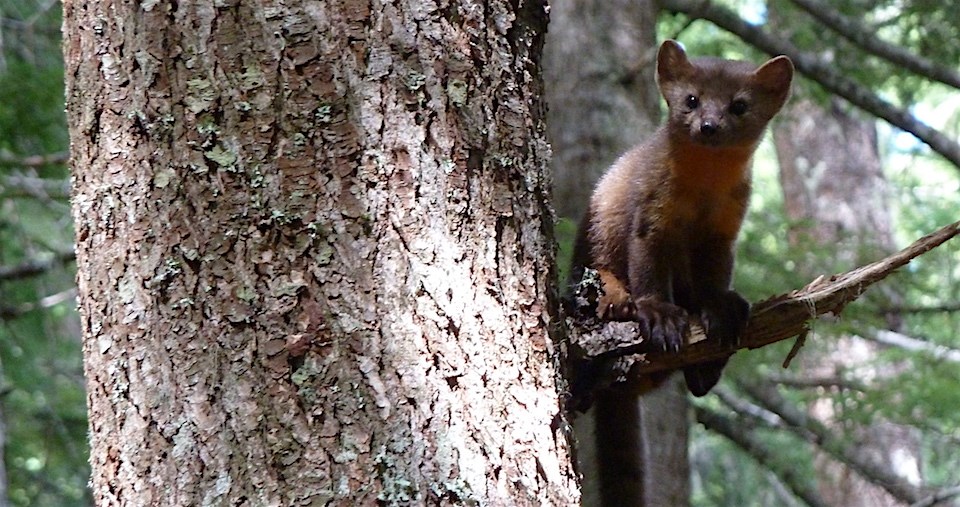 Mammal Identification
When visiting the park, please help keep wildlife wild as well as keeping yourself safe. Mammal species found in the park have been broken into groups for identification. Click a group to view details about the species in the group.
Carnivores - Mountain Lion, Bobcat, Red Fox, Coyote, Black Bear, Raccoon, Skunks, Weasels
Hoofed Mammals - Deer, Elk, Mountain Goats
Insectivores - Moles, Shrews
Rodents - Porcupine, Mice, Jumping Mice, Pocket Gophers, Squirrels, Chipmunks, Marmots, Beaver, Mountain Beaver
Additional References:
Mammals and Life Zones - Mount Rainier National Park site bulletin (pdf).

Eder, Tamara. "Mammals of Washington & Oregon". Renton: Lone Pine Publishing, 2002. Print.
Mathews, Daniel. "Cascade-Olympic Natural History: A Trailside Reference". 2nd Ed. Portland: Raven Editions-Publishers Press, 1999. Print.
Last updated: May 6, 2019