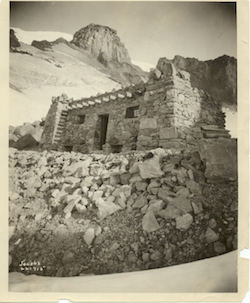 Archaeology - Archaeologists at Mount Rainier study human use on the mountain spanning at least 9,000 years, from prehistoric people to the history of the current National Park.
Collections - Museum collections and artifacts, archives, and other history resources.
Creating the Wonderland Trail - Learn the early history of the iconic trail encircling Mount Rainier for more than 100 years.