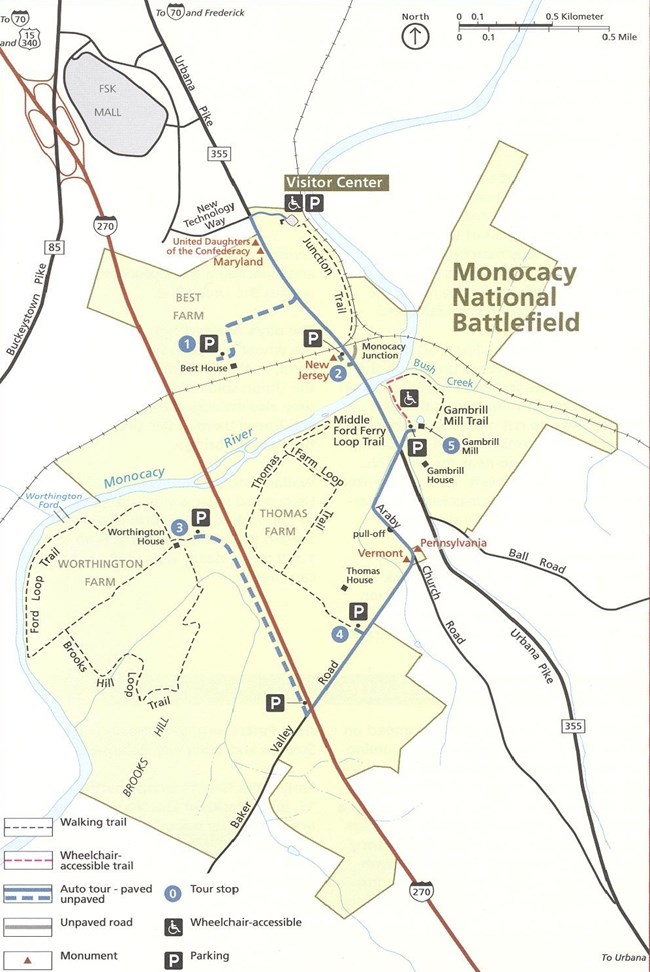 Self-Guided Auto Tour
A self-guided auto tour is a great way to tour the park. The auto tour has five stops, all of which are key locations related to the Battle of Monocacy. The route follows public roads and totals about six miles round-trip. A park brochure with the tour route and information about the battle can be picked up from the Visitor Center. Get more out of your tour by downloading the audio tour from the Monocacy National Battlefield Foundation.

A note to our visitors and bus tour groups: Please be considerate of our park neighbors and only park in designated visitor parking areas shown on the map. Thank you.