News Release
Traveler Safety Alert For Mojave National Preserve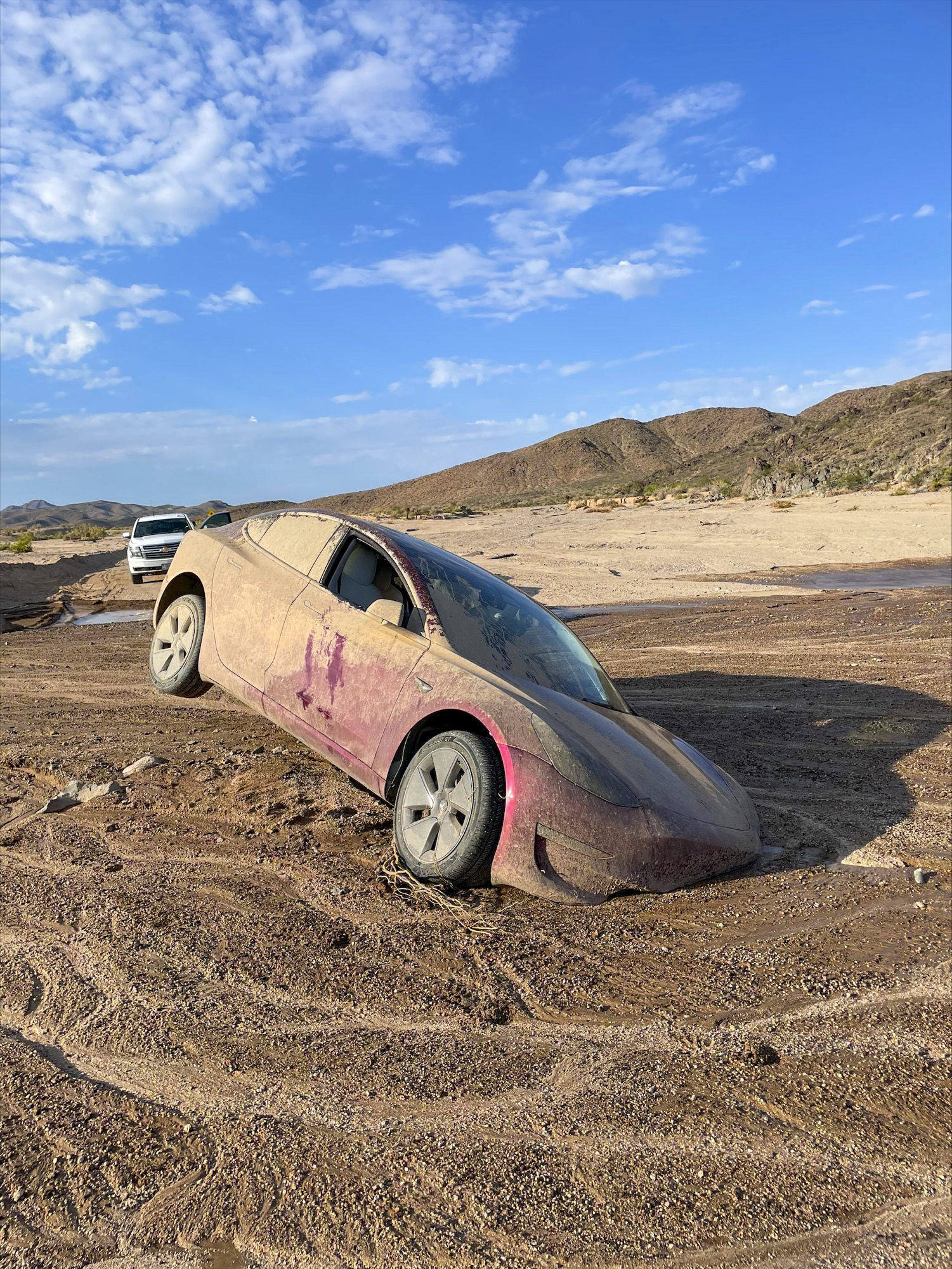 News Release Date:
August 31, 2022
Contact: Sierra Willoughby, 760-221-5310
Recent road closures in Mojave National Preserve because of flash flooding highlight the risk of relying on mapping applications and driver-assisted technology. Mapping services may indicate that roads are open, but that may be inaccurate. 
Heavy monsoonal storms battered the Preserve for the past month, leaving paved and unpaved roads throughout the region in poor condition or closed. Drivers seeking short cuts or bypasses on secondary paved roads will likely encounter closures or hazardous road conditions including rocks and gravel, pavement undercutting, steep shoulder drop-offs, and flooded washes. Many roads are not suitable for passenger vehicles in these conditions.  
Mojave National Preserve has the unique problem of impatient travelers on Interstate-15 or Interstate-40 diverting through the Preserve to avoid traffic obstacles or delays. This tactic often will not work, as roads in the Preserve cannot handle heavy interstate traffic volumes – nor are they a better option to bypass climatic obstacles. Most recently, one vehicle following an onboard mapping service became stranded in a wash and had to be abandoned. Inclement weather that may wreak havoc on an interstate, will likely cause similar or more damage to secondary roads such as those in the Preserve.  
Even in perfect conditions, paved roads in the Preserve are 55 mph. Speeding results in high rates of vehicle rollovers, lane departures, severe accidents, and head-on collisions on Preserve roads. National Park Service traffic data shows that 54% of drivers are at least 10 MPH over the posted speed limit on the primary road corridor through the Preserve. A recent traffic safety emphasis patrol netted 337 speeders – all doing 15 MPH over the speed limit. One notable head-on accident on November 15, 2021 resulted in a driver fatality. At that time, road engineers and transportation experts were on site seeking strategies to improve traveler conditions and instead ended up being first responders to the tragic incident. Speeding also kills protected wildlife that live in the Preserve such as the desert tortoise and desert bighorn sheep.  
When traveling on desert roads and in Mojave National Preserve: 
Check for updated road conditions from the National Park Service and Caltrans. Do not rely solely on automated mapping and driver assisted applications.  

Do not move barricades or bypass signed or coned-off closures. Park Rangers are patrolling closed roads, turning back travelers, and issuing citations. 

Drive Like A Tortoise™. Take your time, find your path, and win by getting to your destination safely.  
For the latest road information, including openings and closures, visit: https://www.nps.gov/moja/road-conditions.htm. Travelers should also visit the Caltrans website for regional road conditions. 
For more information on Mojave National Preserve visit: https://www.nps.gov/moja/planyourvisit/monsoon-recovery.htm or follow Mojave National Preserve on Facebook, Instagram, or Twitter. 
Last updated: August 31, 2022