Be A Junior Ranger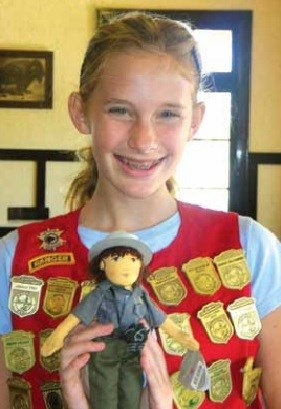 Would you like to explore Mojave National Preserve and earn a cool badge? The Junior Ranger Program is a fun and free way to learn about the Mojave Desert during your visit to Mojave National Preserve!

During the COVID-19 Pandemic there are several ways you can obtain a Junior Ranger Program and badge:
Visit one of our visitor centers to pick up a Junior Ranger booklet. Visitor centers remained closed at this time, but on select days a ranger is available. Distribution of Junior Ranger books and badges is subject to ranger staffing during business hours.

Download and print a copy of the Junior Ranger Book (3.97MB PDF) before leaving home. Complete the activities at your own pace while exploring the Mojave National Preserve. Junior Ranger Badge distribution at a visitor center is subject to ranger staffing.

Contact Mojave National Preserve to request a Junior Ranger Book or a Junior Ranger Badge through the mail.
Last updated: April 27, 2021