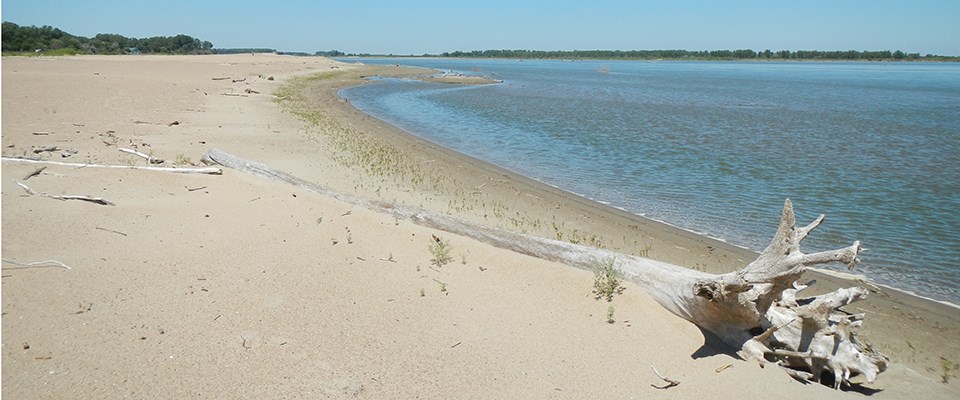 39 Mile Reach - Fort Randall Dam to Running Water, SD
The 39-mile reach begins immediately downstream from Fort Randall Dam at Pickstown, South Dakota, and continues to Running Water, South Dakota. Flows on this reach are influenced by controlled releases from Fort Randall Dam. The water discharge rate can change hourly. The normal rate of flow is 3 to 5 mph.
Fort Randall
Find water flows and temperatures within the Useful Links box located on the right side of the page.