Mobile Ranger Station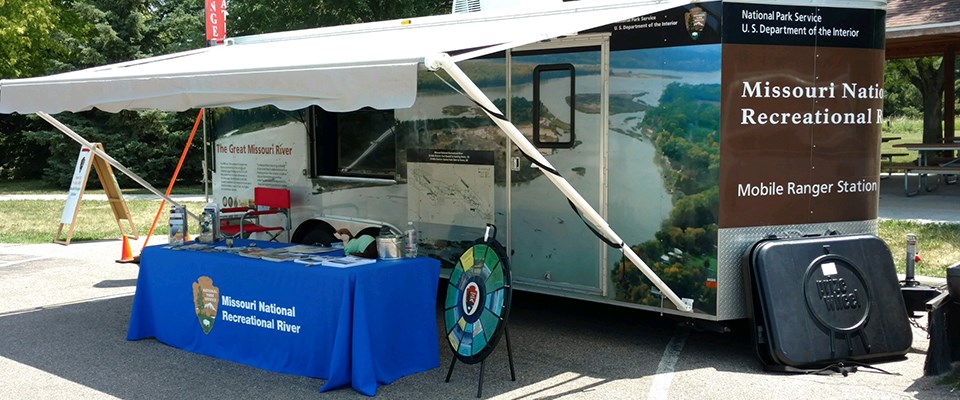 The Missouri National Recreational River's Mobile Ranger Station is our visitor center on wheels. Look for it throughout the 98-mile River corridor from Fort Randall Dam to Ponca State Park, and at special events in South Dakota, Nebraska, and Iowa, and at our National Parks. The mobile visitor center helps to convey information about the Missouri River and the National Park through exhibits and activities for all ages. Park Rangers are also present at the station to greet and introduce you to your National Park.
Would you like to have the Mobile Ranger Station visit your school or community event? Please call 605-665-0209 for more information.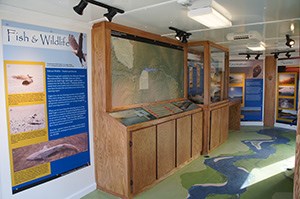 Mobile Ranger Station Location
In between traveling to special events and programs, the Mobile Ranger Station may be found near the Meridian Bridge in Yankton Thursday evenings from 6:00 p.m. to 8:00 p.m. or Gavins Point Fish Hatchery Aquarium parking lot Tuesday through Friday in August. If you're interested in its schedule contact Park Ranger Dugan Smith at 605-665-0209 Ext 28.
Last updated: August 13, 2017