Operating Hours & Seasons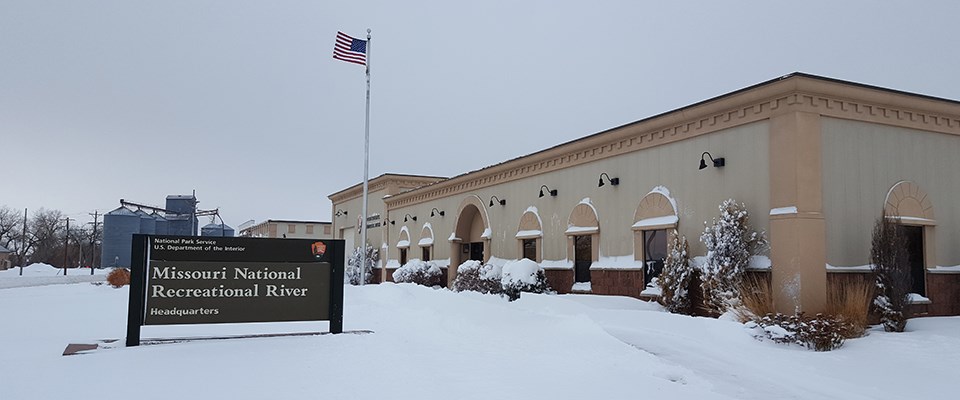 Missouri National Recreational River is open every day of the year. The National Park Service operates a Visitor Contact Station inside the Yankton, South Dakota park headquarters building located at 508 East Second Street. The office is open Monday through Friday from 8:00 a.m. to 4:30 p.m. and closed on Saturdays, Sundays, and federal holidays. A National Park Passport Book stamping station is located in the park's outdoor information kiosk next to the front door for after hours use.

Partner sites and facilities within Missouri National Recreational River have variable seasons and hours. From May to late September, facilities are open to welcome summer visitors. Many people enjoy the "off-seasons" as a time when the National Recreational River corridor is a bit quieter.
Late September and October can be spectacular with fall foliage ablaze in magnificent colors.
Winter provides a carpet of snow that makes for amazing photographic opportunities.
Spring tends to arrive in April and by mid-May with flowers and plants are in full bloom.
Whatever time of year you visit, the Missouri National Recreational River is ready and waiting.
For additional information call: 605-665-0209.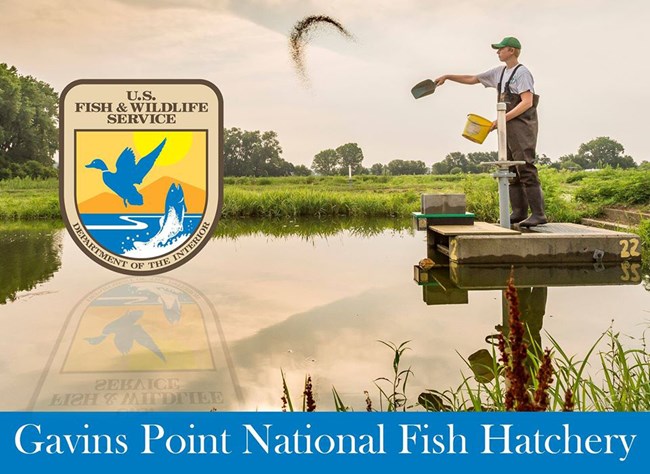 Gavins Point National Fish Hatchery and Aquarium
One of over 70 federal hatcheries and fish technology centers operated nationwide by the U.S. Fish and Wildlife Service, the fish hatchery and aquarium offers fully guided group tours, fish feeding opportunities, two miles of nature trails and an aquarium featuring 10,000 gallons of display space and many local species of fish, amphibians and reptiles. The hatchery and aquarium are located near Yankton, SD off Hwy 52.
For additional information call 605-665-3352.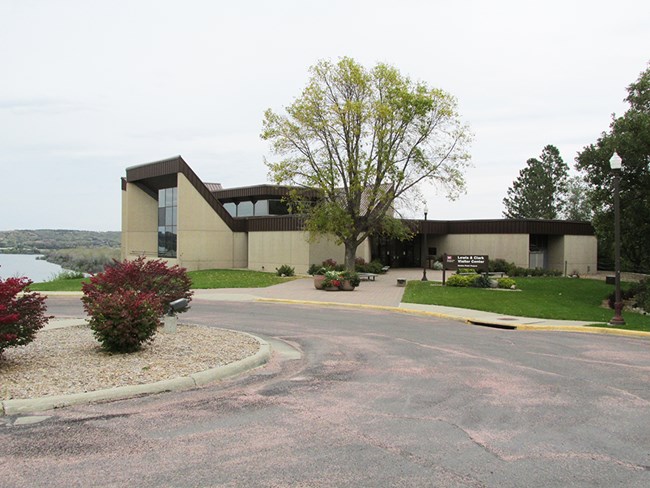 Lewis & Clark Visitor Center
Operated by the Army Corps of Engineers, this visitor center includes exhibits and information on the Missouri River basin. It is located on Calumet Bluff just downstream from the Gavins Point Dam in Nebraska.To get there take Nebraska Highway 121 (road is closed until spring of 2020 due to bridge work), about 4 miles west of Yankton, South Dakota or South Dakota Highway 52 from Yankton to Crest Road. Hours of Operation: Open 7 days a week: 9:00 a.m. to 5:00 p.m. during the warm season; beginning Labor Day, the visitor center will be open Friday - Monday from 8:00 a.m. to 4:00 p.m. Closed on Federal Holidays.
For additional information call: 402-667-2546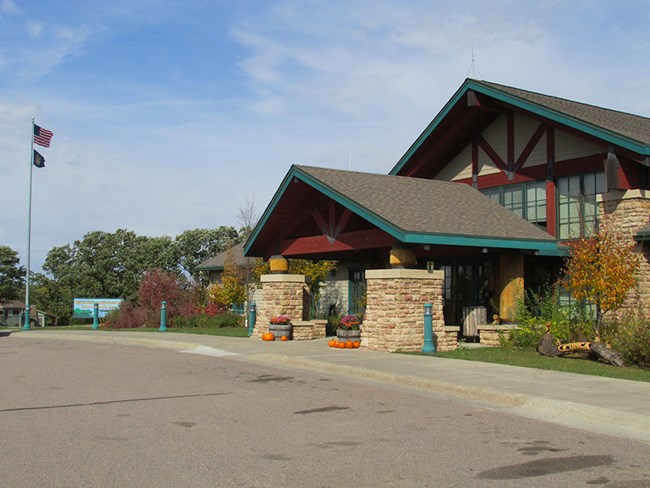 Missouri National Recreational River Resource & Education Center
The building is located in Nebraska's Ponca State Park and houses a large exhibit wing featuring the wild and scenic Missouri River and the Missouri National Recreational River. It is open Monday through Saturday from 8:00 a.m. to 5:00 p.m. and on Sunday from 1:00 p.m. to 5:00 p.m. Hours are extended during the summer. The state park is at the end of Highway Spur 26 E about three miles north of Ponca. A valid daily or annual entry permit is required.
For additional information call: 402-755-2284.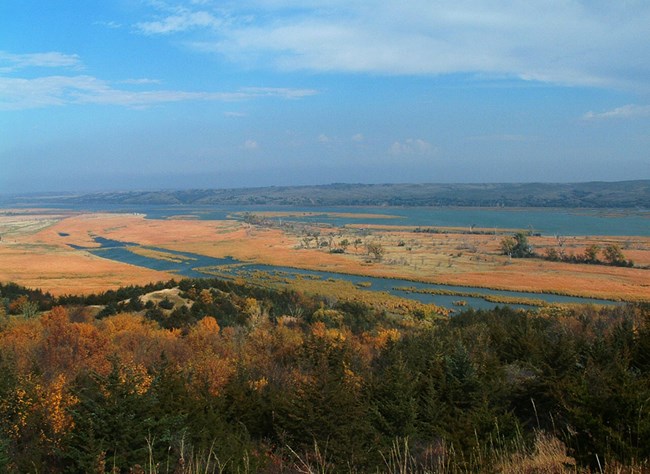 Niobrara State Park
Situated at the confluence of the Niobrara and Missouri rivers on Nebraska's northeastern border, Niobrara State Park offers visitors a wide array of outdoor experiences. This scenic, tranquil park offers cabins, both primitive and RV camping, picnicking, swimming, boat ramps, horseback trails, hiking, fishing and wildlife watching opportunities. During the summer months, the park hosts its famous buffalo cookouts.
For additional information call 402-857-3373.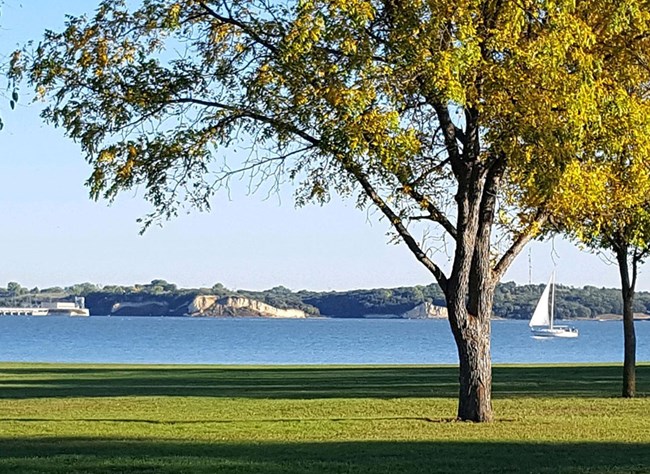 Lewis and Clark Recreation Area
Lewis and Clark Lake, near Yankton, is one of South Dakota's most popular resort parks. Three separate campgrounds comprise this modern recreation area, attracting visitors from throughout the Midwest. Modern resort facilities - from marinas to camping cabins to sandy beaches - attract water lovers to Lewis and Clark.
For additional information call 605-668-2985.


Last updated: November 23, 2022