Accessibility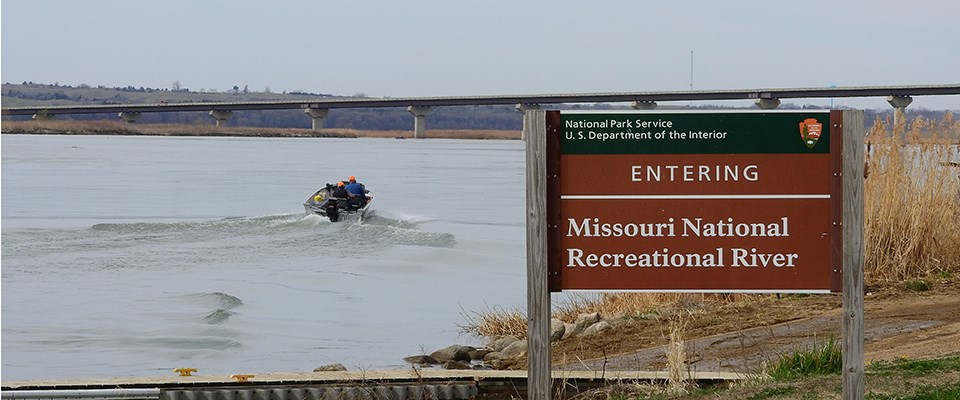 Missouri National Recreational River is a spectacular river that can present difficult challenges for visitors with special needs. Improvements in accessibility are being made each year and with a bit of pre-planning, all visitors can find Missouri National Recreational River to be a rewarding experience.
Accessible parking, trails and picnic facilities are available at Niobrara State Park (402-857-3373). A bridge for handicapped anglers spans the Niobrara River in the northern section of the park; handicap access is from the north side of the town of Niobrara.
Ponca State Park (402-755-2284) has accessible parking, picnic shelters, and cabins. The park's visitor center is handicapped accessible.
Lewis and Clark Visitor Center (South Dakota side) is handicapped accessible. Two fishing piers for impaired anglers are at Lake Yankton, just below Gavins Point Dam; others are on the Missouri River by Nebraska Tailwaters campground and just outside the Chief White Crane campground.
A good place to look for the latest information on accessibility is the Disabled Traveler's Companion Website. While not officially affiliated with the National Park Service, they have been working with other National Parks and provide valuable information to the disabled traveler. Their website contains information that will aid in planning your trip to the National Parks.

Access Passport
If you are a U.S. citizen and have a permanent disability, you may obtain a free Access Passport at National Park sites that charge fees. The passport allows free admission to federal areas which charge entrance fees and provides reductions for other types of user fees. The nearest outlets for these are at Homestead National Monument, Beatrice, Nebraska, and Pipestone National Monument, Pipestone, Minnesota.


Last updated: November 21, 2017