MNRR From The Air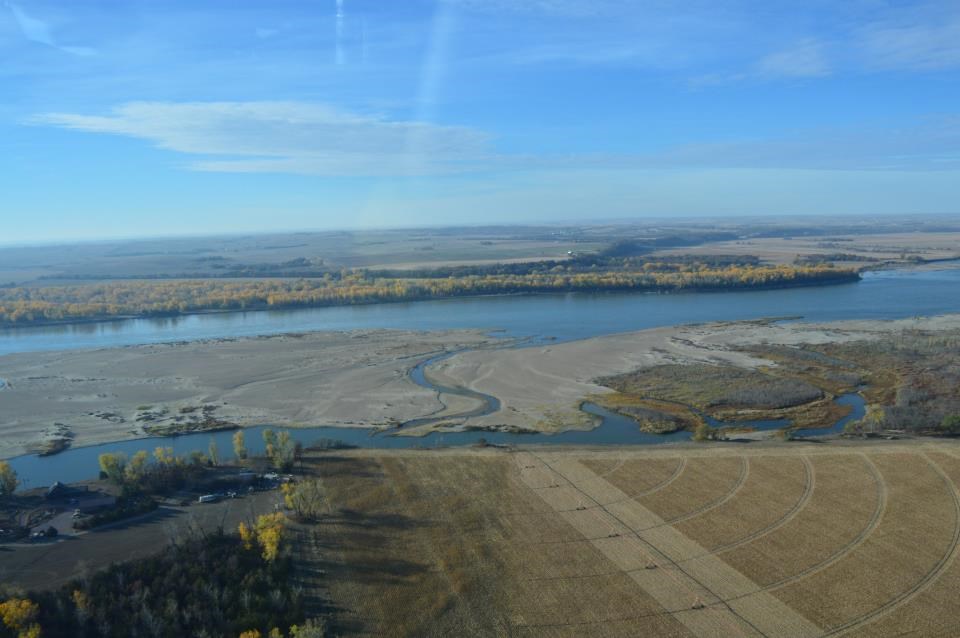 On Monday, October 15th MNRR's Natural Resources staff flew over the 39 and 59 mile districts of the park. During the flight they shot aerial footage that gives a unique perspective on the Wild and Scenic Missouri. Click on the links below to achieve lift off!
39-Mile District
Running Water, SD to Sanctuary Island (7:42min)
Beginning near Running Water, SD, the 39-Mile District's downstream boundary, this clip continues upstream to Sanctuary Island. Above the Chief Standing Bear Bridge is the city of Niobrara, NE and the Niobrara River confluence. Upstream several miles is the Lazy River Acres development and Sanctuary Island. The river changes markedly upstream of Lazy River Acres, becoming more narrow and undeveloped. Sanctuary Island is the largest island below Fort Randall Dam.
Sanctuary Island to Sunshine Bottom (6:55min)
Sanctuary Island is the largest island within the 39-Mile District. The river here is characterized by a narrow channel, tall majestic bluffs, and clear waters from Fort Randall Dam. The river bottom is quite undeveloped and "wild and scenic".
Sunshine Bottom to Fort Randall Dam (6:41min)
From Sunshine Bottom to Fort Randall Dam, the clip features more miles of scenic river, including the Karl E. Mundt National Wildlife Refuge, sandbars, and islands. The clip ends at Fort Randall Dam and Lake Francis Case.
59-Mile District
Last updated: February 20, 2019