Mulberry Bend Trail Common Plants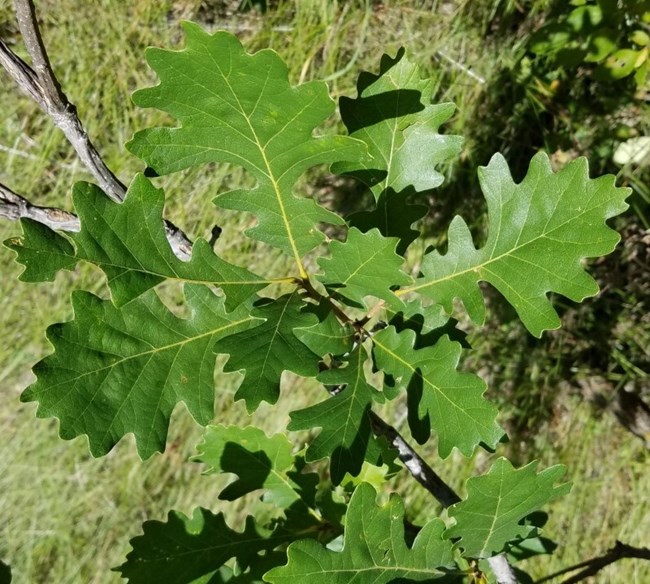 Bur Oak (Quercus macrocarpa)
Also called "mossycup" due to the fringed cap. It is our dominant hardwood tree along MNRR. It is fire-tolerant, long-lived, and its nuts provide food for many species of wildlife. Look for it all along the trails.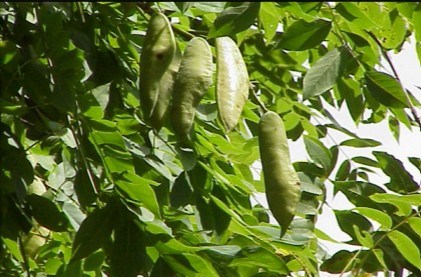 Kentucky Coffeetree (Gymnocladus dioicus)
Pioneers steeped the seeds of this unusual tree to make a coffee substitute. Look for it in low moist ravines at the bottom of the trail.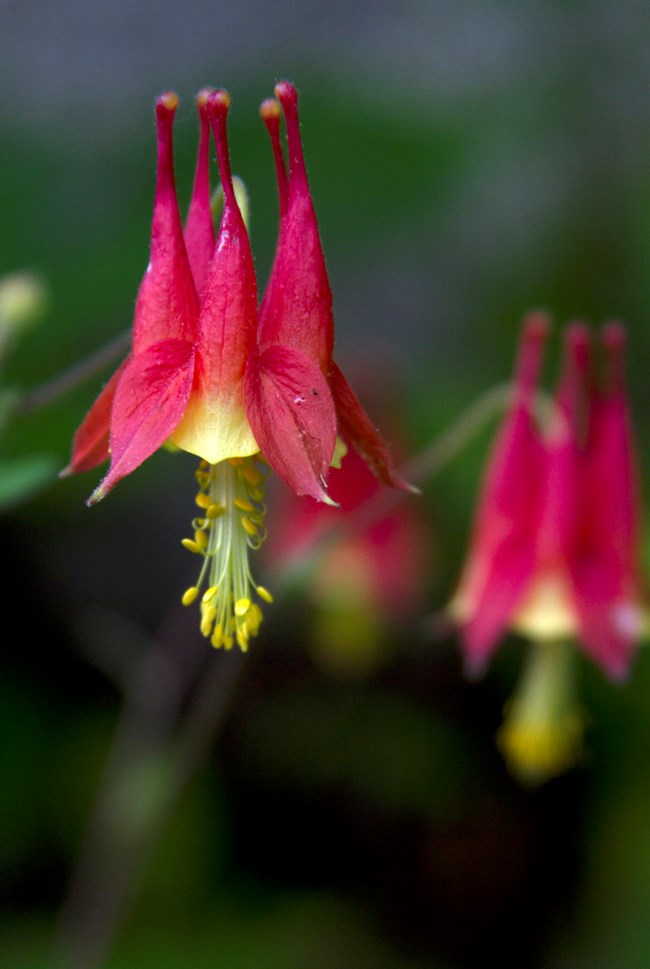 Columbine (Aquilegia canadensis)
Beautiful but uncommon, its showy flowers rise above clover-shaped foliage in late spring. Watch for it in shady oak understory.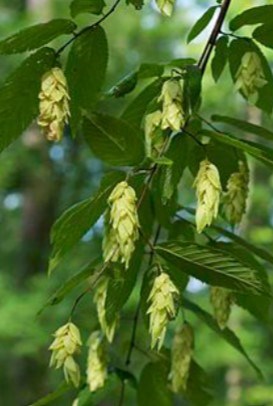 Ironwood (Ostrya virginiana)
Small and graceful, this understory tree has fruits that resemble hops. It is common on slopes beneath oak canopy.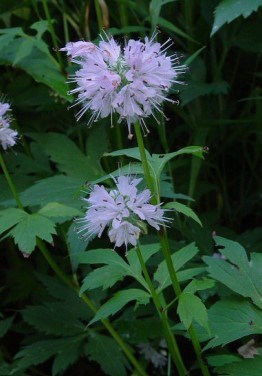 Virginia waterleaf (Hydrophyllum virginianum)
This showy spring wildflower spreads by rhizomes to form large colonies under oak canopy. It is common in shady woods at MNRR.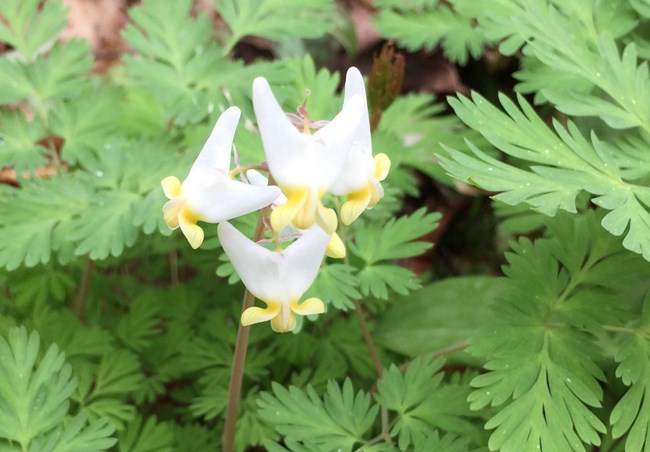 Dutchman's Breeches (Dicentra cucullaria)
The MNRR is the far western edge of range for this unique wildflower.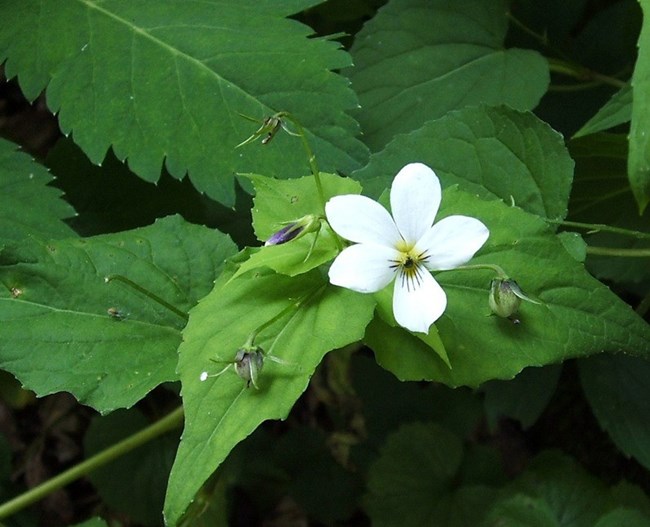 Violet (Viola canadensis)
This wildflower has heart-shaped leaves and occurs throughout the shady understory.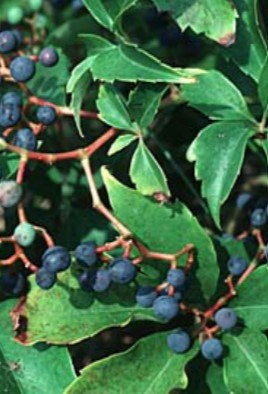 Woodbine (Parthenocissus vitacea)
This vine creeps along the ground in forest openings and in fields, sometimes over-topping other plants. It is related to grapes and its leaves in groups of five are distinctive.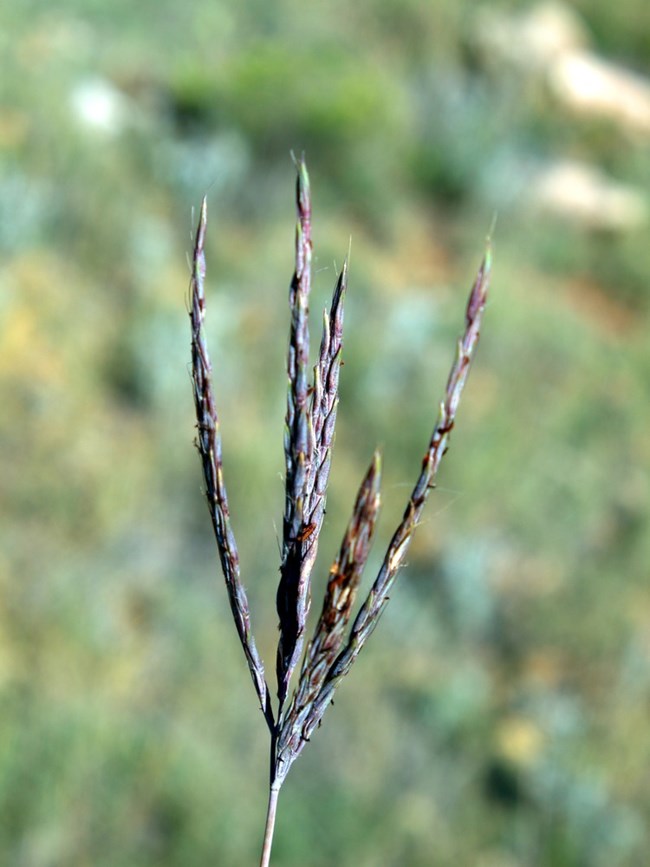 Big bluestem (Andropogon gerardii)
Sometimes called "turkeyfoot" due to the shape of its flowers, it is prince of the tallgrass prairie. This grass flowers in summer, reaching over 6' in height and providing excellent habitat and forage for countless prairie species.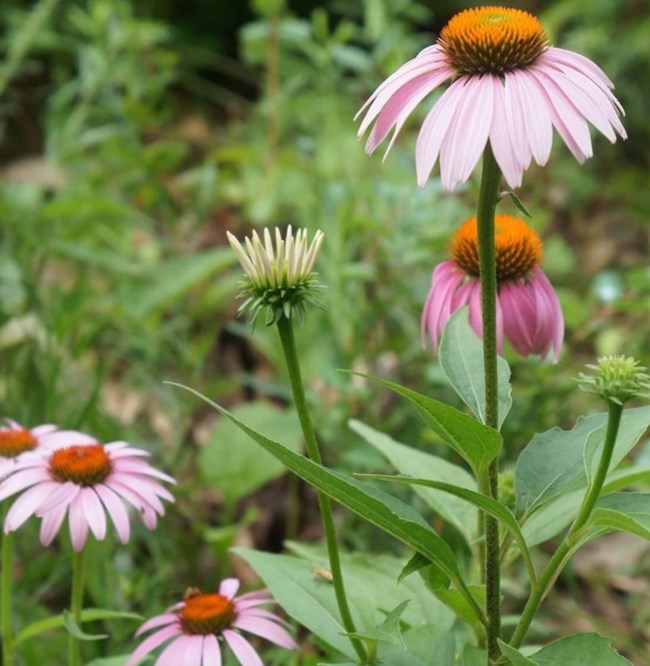 Narrow-leaved purple coneflower (Echinacea angustifolia)
This showy wildflower is frequent in Great Plains prairies. It is frequently included in seed mixes and is now most common on roadsides.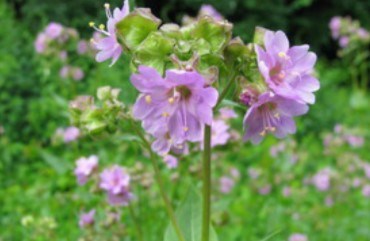 Wild four o'clock (Mirabilis nyctangea)
This large herb is common across MNRR and prevalent along the overlook trail. Less showy than its relatives, the small pink flowers are clustered in a large head above the clasping opposite leaves.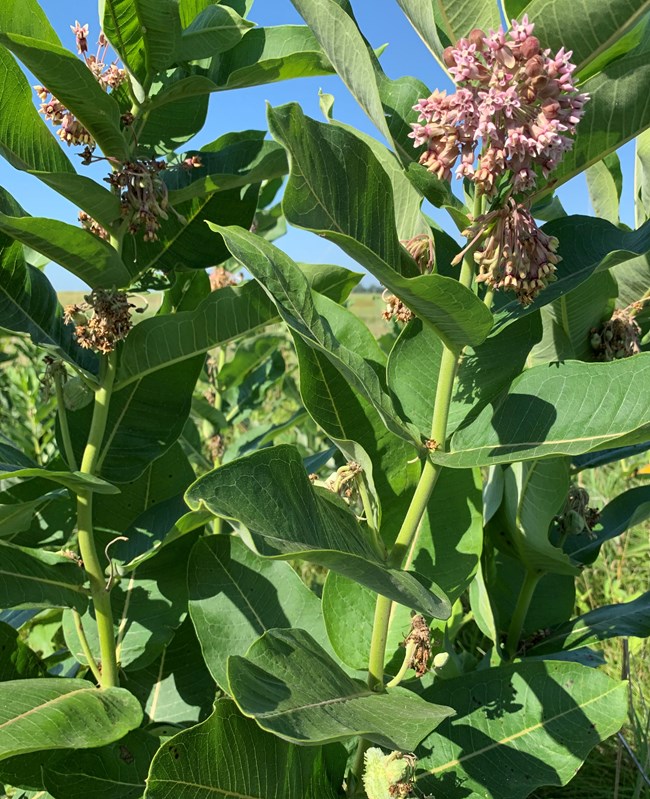 Common milkweed (Asclepias syricea)
This aggressive rhizomatous native is abundant all throughout the midwest. It is toxic to livestock and therefore increases with over-grazing. Its flowers provide excellent habitat for butterflies, bees, and beetles.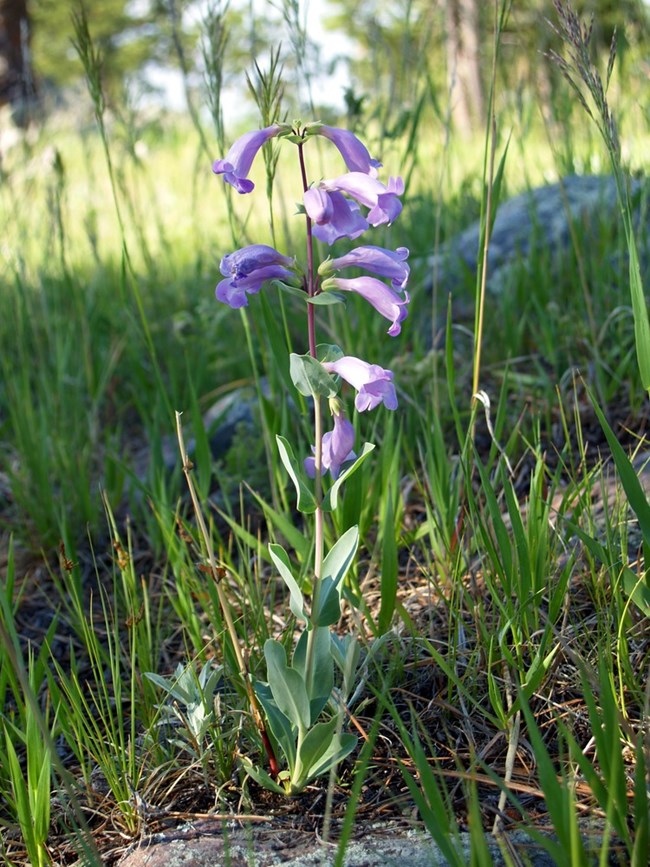 Shell-leaf penstemon (Penstemon grandiflorum)
Among the most beloved prairie wildflowers, this species was widely seeded in roadside plantings where it is common today. Its showy "beardtongue" flowers emerge in spring and last only briefly.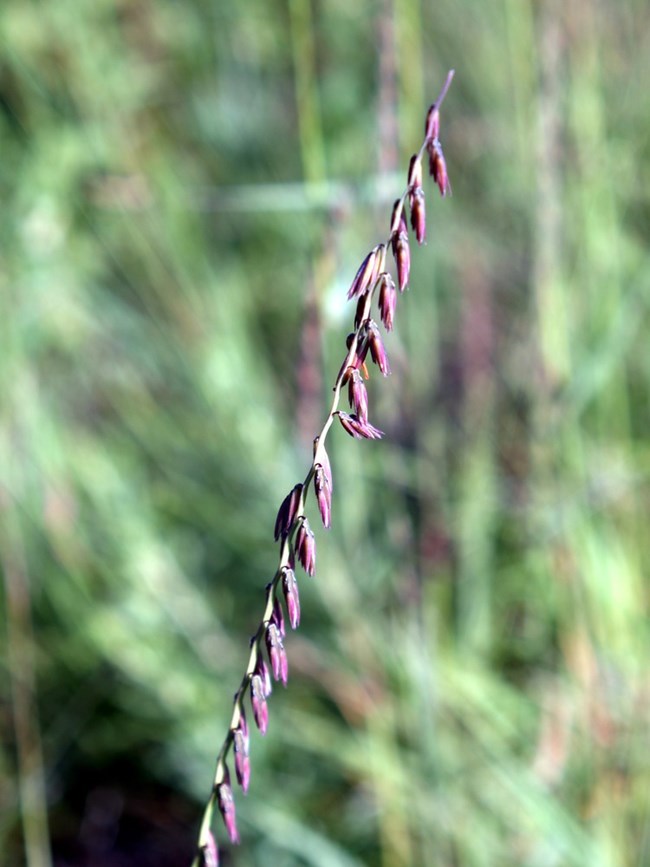 Side-oats grama (Bouteloua curtipendula)
This upland grass thrives on well drained slopes. Look for its drooping flowers in summer.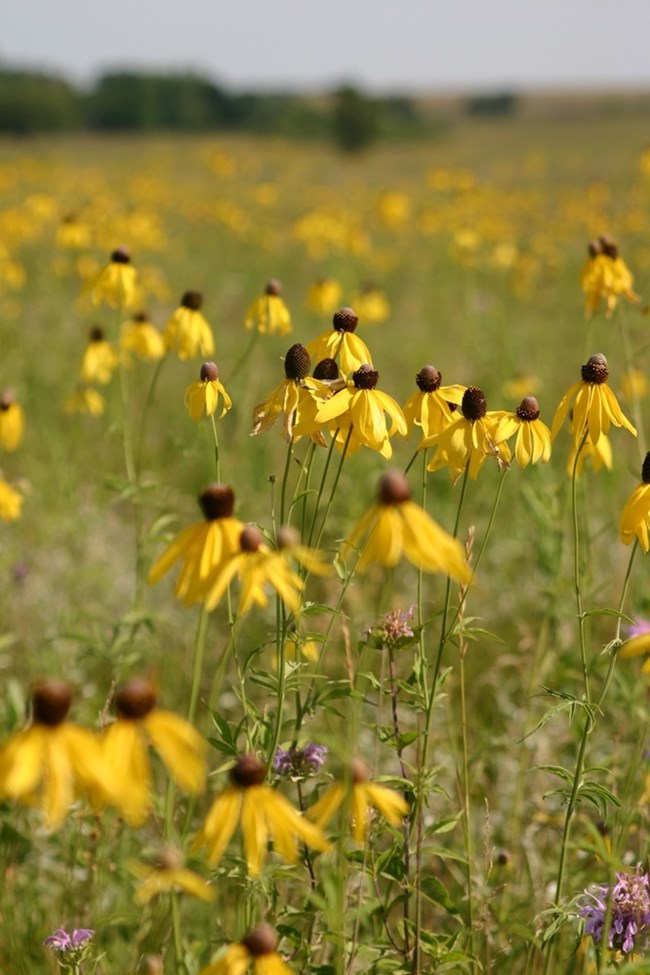 Prairie Coneflower (Ratibida Columnifera)
This common Great Plains native is frequent on dry prairies and pastures. Look for it along the overlook trail in July.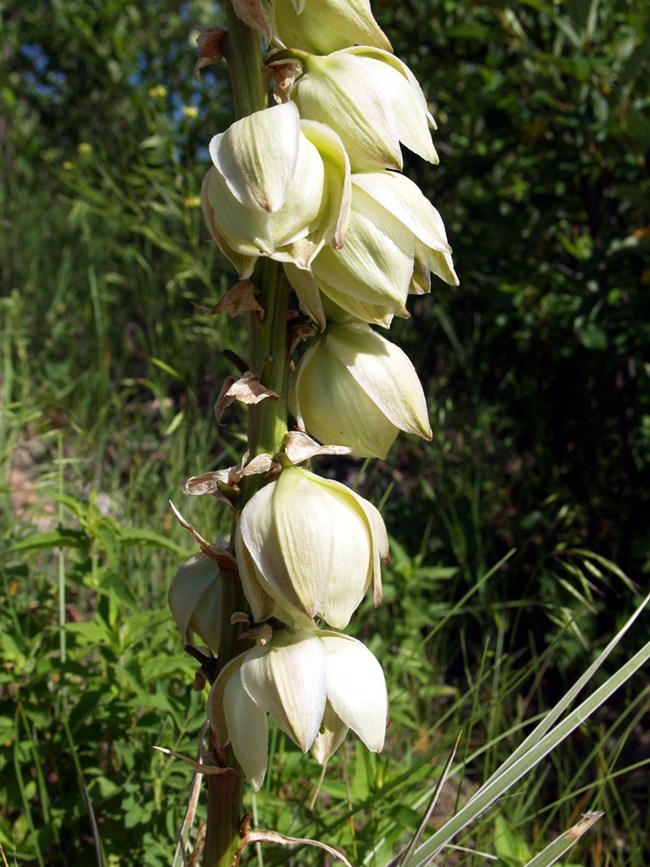 Soapweed (Yucca glauca)
This member of the lily family once reminded explorers and pioneers that they were entering the "Great American Desert." Its large taproot allows it to survive long heat and drought.
Last updated: September 10, 2021