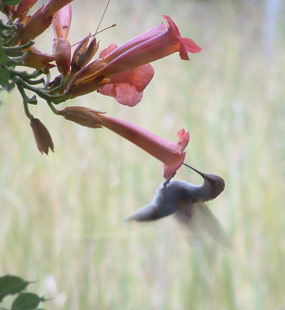 North America's Great Flyway
The Missouri River ecosystem is a significant pathway for migratory birds. Migrating species benefit from bottomland, which serves as wintering, feeding, breeding, and staging grounds. There has been relatively little change in the diversity of the bird community from the historic past, although loss of habitat has affected numbers.
Threatened & Endangered Species
The American Bald Eagle, has recently been taken off the federal Threatened and Endangered Species List. Its numbers have gradually increased throughout the park.
The Piping Plover (Northern Great Plains population) is listed as a threatened species. The MNRR protects critical habitat for plovers.
The Least Tern (Interior population), is listed as an endangered sepcies. The MNRR closely monitors and documents the population of terns as recovery efforts continue.

Birding Checklists & State of South Dakota/Nebraska Info.
Click this link for a list of birds in the Missouri National Recreational River (112 KB pdf).
The South Dakota Office of Tourism, in partnership with a variety of organizations, has produced the Southeast South Dakota Birding Trail booklet. Click here for a copy that you can download (1.25MB pdf file).
The State of Nebraska offers various birding trails.