Be A Junior Ranger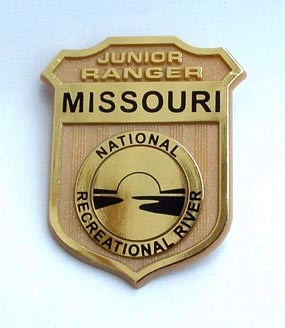 Missouri National Recreational River's Junior Ranger Program is a great way for children and adults to experience the park.
Junior Ranger Booklets are available for different age groups:
Junior Ranger
For preschool to second grade contains fun activities on wildlife, history, and outdoor safety.
River Ranger
For 3rd to 6th grade contains a wide variety of activities on nature, history, river ecology, and river recreation.
Advanced River Ranger
For 7th grade to adult offers challenging puzzles and quizzes.
How do I become a Junior Ranger at Missouri National Recreational River?
Stop the Park Headquarters located at 508 E 2nd Street, Yankton, South Dakota from 8:00 a.m. to 4:30 p.m. Monday through Friday (closed on Federal holidays) to pick up the booklet.

Not Available to Visit?
To receive an electronic copy, please email Ranger Dugan to request your booklet.

Once you complete the booklet, please return back to Park Headquarters to talk to a National Park Service Ranger and to receive a badge and be sworn in to become a Missouri National Recreational River Junior Ranger.
For off-site visitors, please return or mail to Park Headquarters to receive a badge and become an official Missouri National Recreational River Junior Ranger.
Mail your completed program to:
Missouri National Recreational River
c/o Division of Interpretation
508 East 2nd Street
Yankton, SD 57078
Last updated: January 4, 2018