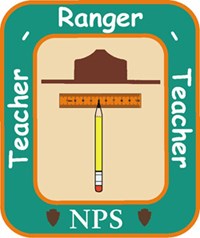 What's a Teacher-Ranger-Teacher?
Teacher-Ranger-Teachers or TRTs are just that - classroom teachers during the school year who work as Park Rangers during the summer then return to their schools for the next school year. TRTs are expected to wear their Ranger uniform to school and share their National Park Service experiences with students and colleagues at least one day during the school year, during National Parks Week the following April as a minimum - of course, more is certainly acceptable.
2013 Teacher-Ranger-Teacher Positions
Missouri National Recreational River is seeking enthusiastic teachers interested in learning about the National Park Service, sharing your summer experiences as a National Park Ranger with your students and colleagues, and help the park further develop curriculum-based education program.

For more information click here to view a detailed position announcement!