Volunteer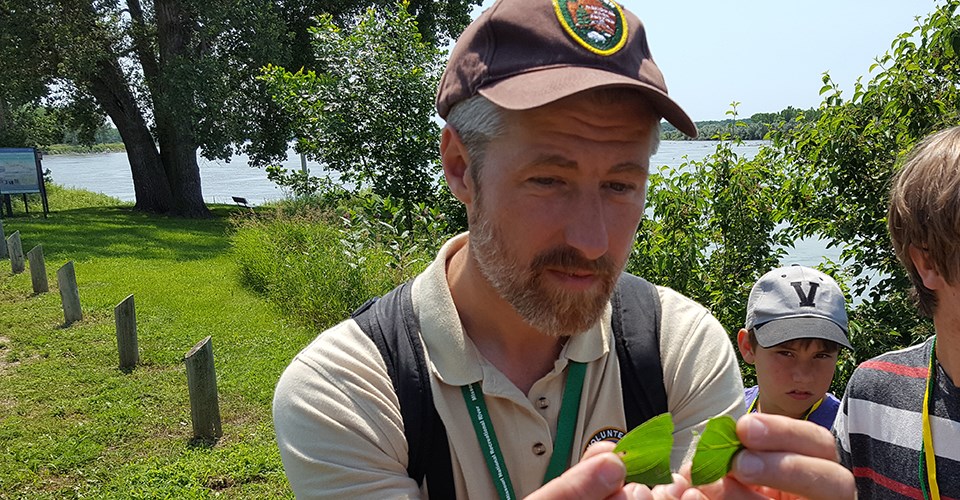 Missouri National Recreational River (MNRR) depends on volunteers to assist in education and outreach activities, resource management projects, and other duties as assigned. From taking part in river cleanups to staffing the Mobile Ranger Station, our volunteers help care for valuable resources and educate visitors about the many aspects of these last free flowing stretches of the Missouri River.
Current Volunteer Opportunities
Virtual Volunteer - Assist the park's web team to develop content for the website and social media channels. You do not have to live in any particular area to participate - you can contribute from anywhere virtually. For more information contact Ranger Dan - Daniel_Peterson@nps.gov.
8-Hour Sampler - Have 4 to 8 hours to spare? Volunteer for a day.
Interpretive Aide - Provide information to visitors, staff at the Mobile Ranger Station or assist with guided programs.
Trail Keeper Program - Adopt a trail to keep trails clear and enjoyable for our visitors. Perfect for individuals, families and groups.
Friends Needed - Become a member of the Friends of the Missouri National Recreational River.
How Do I Get Involved?
You can visit the program coordinator by phone or email by calling Dugan Smith at 605-665-0209, Ext 28, or e-mail us.


Other Volunteer Opportunities

Student Conservation Association Program
You may also apply to the Student Conservation Association (SCA). They have a Resource Assistant Program that places individuals in land management agencies, including the National Park Service. More information may be obtained at their website: www.thesca.org.

Volunteering With The Federal Government
Visit Volunteer.gov, the portal to volunteer opportunities throughout the federal government.


Last updated: April 20, 2020