Geocaching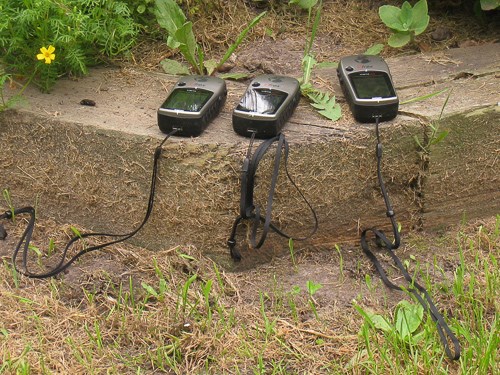 Introduction
Geocaching is an outdoor game where participants use GPS receivers to find cleverly hidden caches. A typical cache is a small container with a logbook and possible trinket. Within the Mississippi National River and Recreation Area, there are many geocaches to hunt down and many places of interest to explore.
Places to Go Geocaching
Mississippi River Visitor Center
120 W. Kellogg Blvd. Saint Paul, MN 55102
The Mississippi River Visitor Center is located in the lobby of the Science Museum of Minnesota and is open all year. Call 651-293-0200 for more information.
Mill Ruins Park District
Questing is not quite geocaching, but still offers a fun way to explore a site of interest by providing clues that reveal stories and paths to new avenues of discovery. The Mill Ruins Park River Quest tells the stories of the Mississippi River – including the St. Anthony Falls, the lock & dam, flour milling, native flora and fauna, and more.
Minnehaha Regional Park
4801 Minnehaha Ave. S, Minneapolis MN 55417
Minnehaha Falls Regional Park offers a great opportunity to search for your next geocache. The park features paved trails for both pedestrians and bicyclists, picnic areas, and concessions.
Last updated: May 12, 2020