Lilydale Regional Park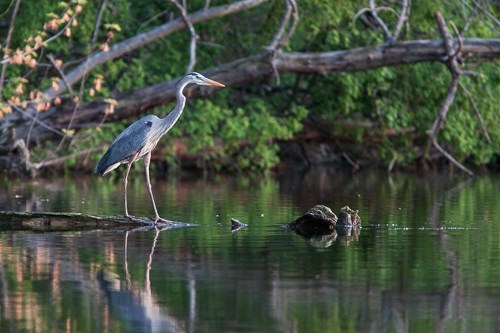 Introduction
This 636 acre park is covered by floodplain forest. A careful observer, however, will spot urban tree and shrub species, such as spruces and lilacs, mixed in with typical floodplain forest trees. These seemingly out-of-place species hint at the area's urban history.

Lilydale Regional Park has two areas of note within it. The Brickyards of St. Paul is the location of the former Twin City Brick Company. The location historically is significant as its artifacts of kiln and mining pits signal a change in building practices using primarily fire-prone wood construction to the use of brick, especially in commercial buildings and fine homes. Harriet Island is now connected to the Mississippi River shoreline by fill, but was one of the first areas set aside for recreation in Saint Paul. It is now the site of many summer activities, including concerts and weddings.
History
The village of Lilydale once occupied the east bank floodplain of the Mississippi River, but this unfortunate location subjected the town to repeated flooding and eventually the town relocated to the bluffs above the floodplain. The park retains the name of Lilydale, named for the abundance of lilypads that dot the surface of Pickerel Lake during the summer.
Activities
Picnicking/shelters, playground, softball and baseball diamonds, boat ramp, drinking water, bike and walking paths, football and soccer fields, restrooms, river boat cruises, and birdwatching. Fishing for bluegills, crappie, northern pike, and bass is good in Pickerel Lake before this shallow lake fills with mid-summer weeds. Fossil collecting and ice climbing may be done by permit only in the Brickyards area. Contact the Saint Paul Parks and Recreation Department for permit information.
A master plan is being implemented at this park. A new parking lot and boat ramp (carry-in only) was added recently at Pickerel Lake.
Hours, Directions, and Contact Information
Sites Nearby
The Brickyards, Harriet Island, Crosby Farm Regional Park, Mississippi River Visitor Center, Fort Snelling State Park, Historic Fort Snelling
Last updated: February 28, 2020