News Release
Wayside Living History Players Present!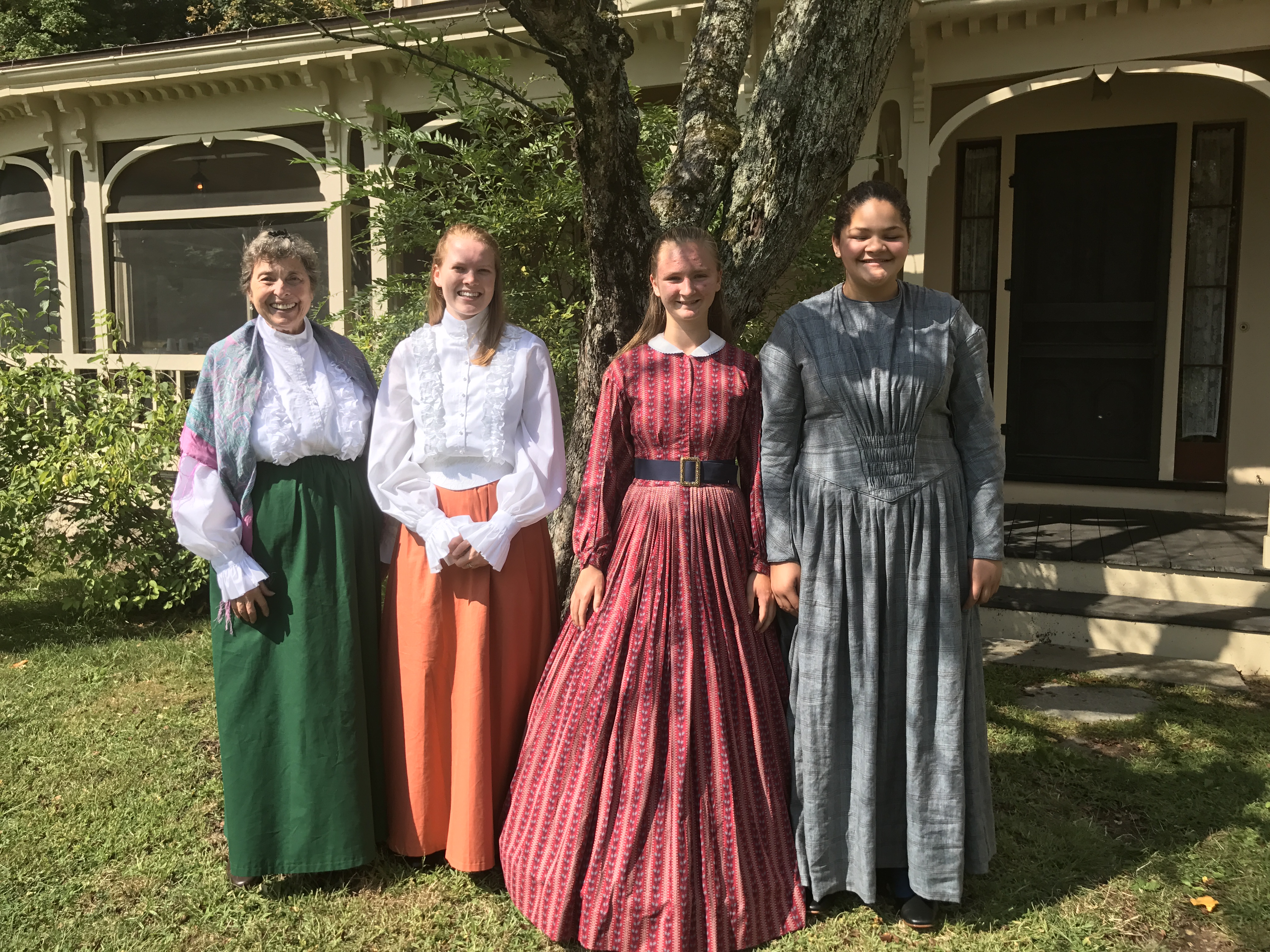 News Release Date:
July 16, 2019
Contact: Phil Lupsiewicz, 978-318-7833
CONCORD, MA – Who lived in The Wayside, one of the iconic homes in Concord, from 1775 through the 1960's? Join us for a special program on Saturday, August 3rd and Sunday, August 4th and meet the Whitneys, the Alcotts, the Hawthornes and the Lothrops in an interactive tour of The Wayside developed and performed by local high school students and park staff.
The Wayside Living History Players are local high school students, under the direction of Kim Frederick of the Concord Academy, have researched the residents of the Wayside. Starting with Samuel Whitney, Muster Master of the Concord Minutmen in 1775 through 1965, when Margaret Lothrop sold the house to the National Park Service for incluision of Minute Man National Historical Park, the Living History Players have develop a tour featuring the lives of the teenagers and adults who grew up in the house.
The tours will be offered at 2:00 p.m., 2:30 p.m., 3:00 p.m., and 3:30 p.m. on Saturday August 3rd and Sunday, August 4th. Reservations are encouraged as tour group size is limited. Regular tour fees apply. Call 978-318-7863
For general park information, please call 978-396-6993 or visit our website at  

www.nps.gov/MIMA

.
 (NPS)
Last updated: August 3, 2019