Battle Site Explorations
On April 18, 1775, General Thomas Gage ordered Lt. Colonel Francis Smith to march with over 800 hundred British soldiers 18 miles from Boston to Concord, to "seize and destroy all Artillery, Ammunition, Provisions, Tents, Small Arms, and all Military Stores whatever…"

The mission did not start out well. Fighting between the regulars and local militia erupted at dawn in Lexington and then again around 9:30 A.M.. at Concord's North Bridge. By noon on April 19, 1775 the British soldiers had already covered 18 miles of marching and suffered a score of casualties.

At about 12:30 P.M.. Smith's column began their escape from Concord as thousands of rebel militiamen were fast approaching. The British soldiers had 18 miles to go before they would reach the safety of Boston and at a place called Meriam's corner the approaching militia attacked the regulars.

By the end of the day, the battlefield stretched nearly 18 miles from Concord through Lincoln, Lexington, Menotomy, Cambridge, and Charlestown. In total, the battle included some 1,700 British regulars, two cannon, and 4,000 Colonial militia.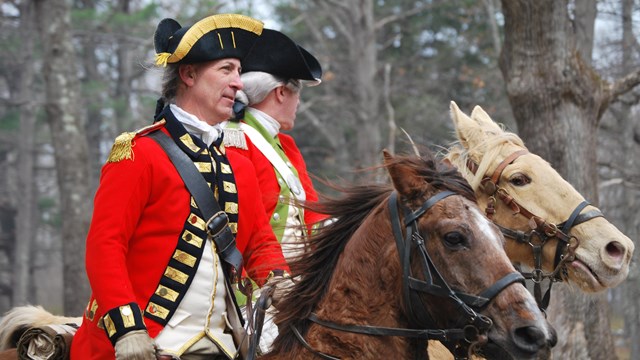 Ensign DeBerniere's Scouting Mission
In the late winter of 1775, General Thomas Gage sent two British officers, and a servant on a secret mission to map roads into the country.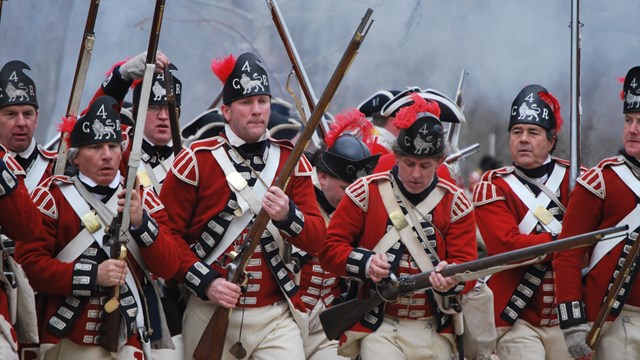 The Embattled British Column
Survival Against the Odds on the Battle Road
Last updated: December 10, 2021