Chapin Mesa Archeological Museum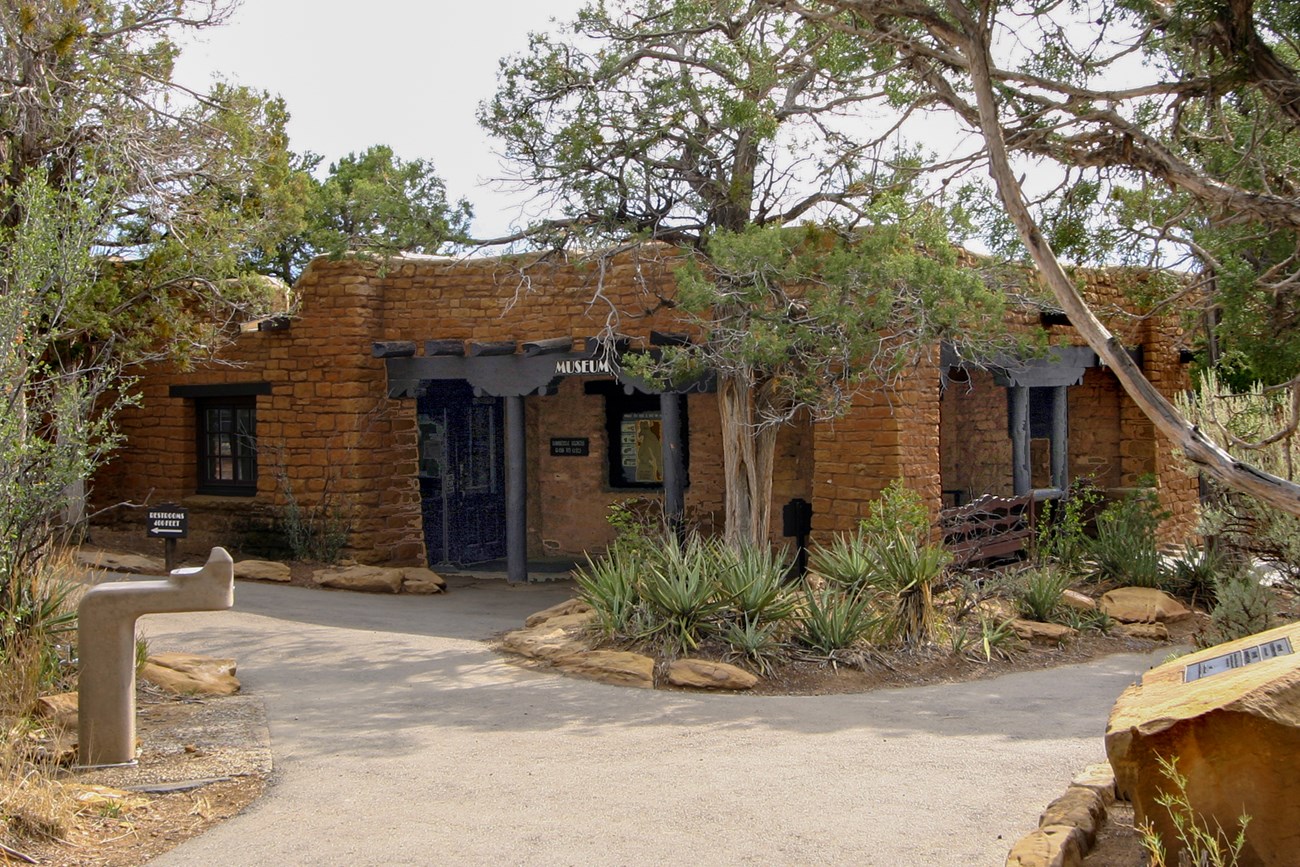 The Chapin Mesa Archeological Museum is one of the oldest in the National Park Service. Constructed between 1922-25, it replaced a log cabin that had exhibited cultural objects since 1917.

The musem was built using Cliff House Sandstone, the same stone used by the Ancestral Pueblo people to construct nearby Spruce Tree House and other cliff dwellings, in an architectural style known as Modified Pueblo Revival, which was inspired by the architecture of Mesa Verde's descendant communities. Today, the Museum is part of the Mesa Verde Administrative District National Historic Landmark.
Location
The museum is located on Chapin Mesa, 20 miles from the park entrance.

Exhibits
Galleries of cultural objects including Ancestral Pueblo ceramics, mugs, jewlery, and sandals provide insight into what life was like at Mesa Verde.

Special Programs
A 25-minute orientation film is shown on the hour and half-hour.

Other Available Facilities
Bookstore, water, restrooms, snack bar, gift shop, and post office are located near the museum.
View Spruce Tree House, the third-largest and best preserved cliff dwelling, from overlooks nearby.
Museum Hours (Currently Closed Until Further Notice)

*The museum is closed on Thanksgiving, Christmas Eve, Christmas, and New Year's Day.
For specific hours of operation during the time you are visiting, please go to the Visitor Services and Interpretive Program Schedule.



Last updated: March 8, 2022