Cliff Dwelling Tours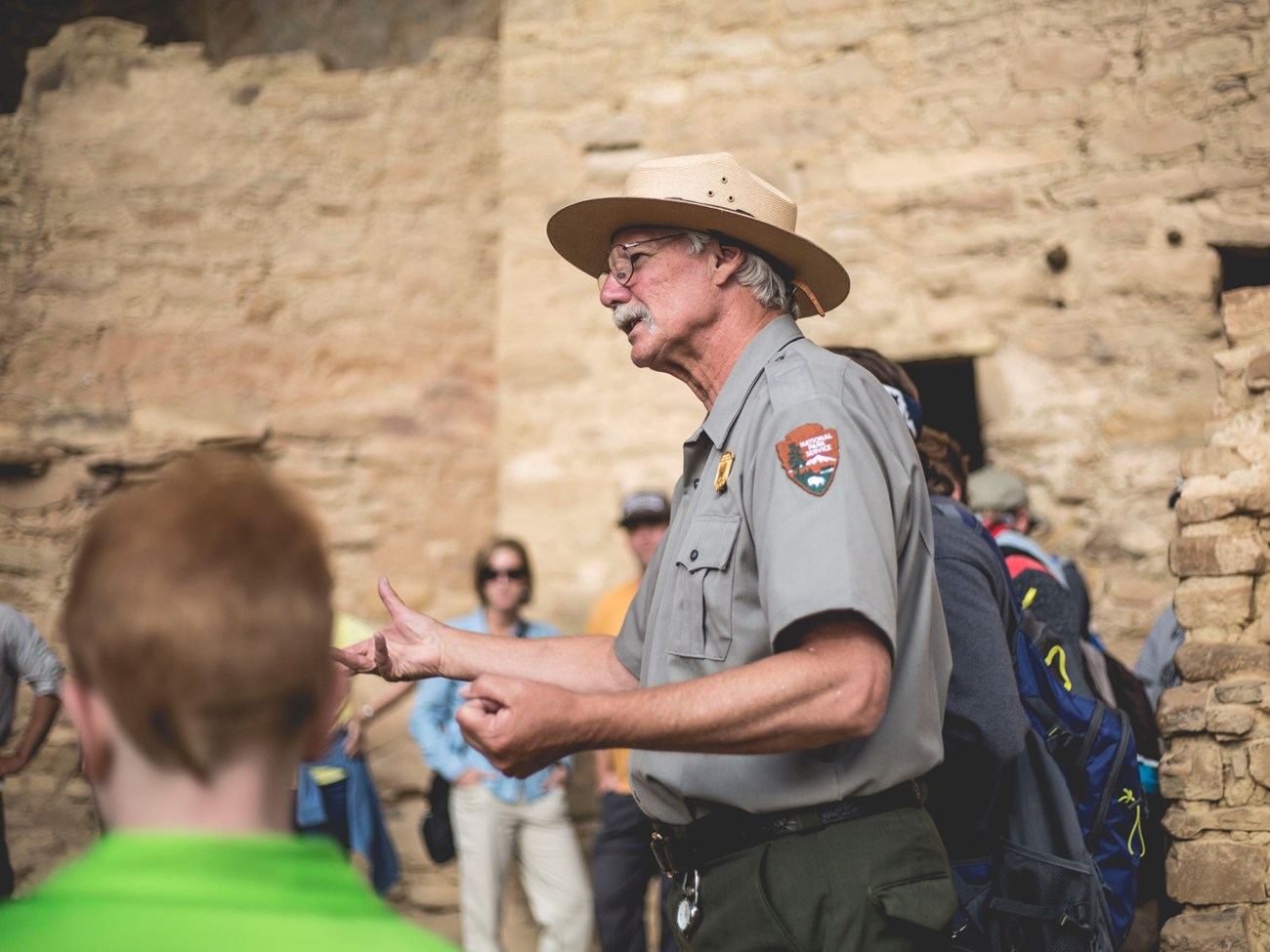 Visiting a Cliff Dwelling
To enter all cliff dwellings you must be on a ticketed tour with a ranger. The 2023 tour season will run from May 14 through October 21.
Tour tickets can be purchased only on recreation.gov or by calling 877-444-6777. Tickets are available 14 days in advance (except for as stated above), 8:00 am MST, on a rolling daily window. For example, tickets for May 14th will be available starting April 30th at 8:00 am MDT. Demand for tour tickets is high. We recommend reserving tickets as soon as they become available.

Ranger-Assisted Tours
A ranger-assisted tour is a timed-entry experience that allow visitors to move through a cliff dwelling at their own pace and in a socially distanced way. Rangers stationed along the route will facilitate and provide interpretation.

Cliff Palace
Cliff Palace is a world-famous masterpiece of architecture and design and the largest cliff dwelling in North America. Built between 1190 and 1280 CE, Cliff Palace was once home to over 100 people.Today, it stands as a testament to the engineering and artistic achievements of the Ancestral Pueblo people. For a virtual tour of Cliff Palace, go to https://go.nps.gov/CPvideo .

On this 30-minute ranger-assisted tour, you will descend uneven stone steps and climb four ladders, with an elevation change of 100 feet (30 m). Total walking distance is 1/4 mile (0.4 km).

May 14 to October 22, 2023
Please check back for more information about tour times and availability.


Ranger-Guided Tours
On these more intimate, in-depth tours, rangers guide small groups into the park's backcountry to visit several of the park's lesser-seen cliff dwellings.

Balcony House
A tour of Balcony House is one of the most adventurous in the park and not for the faint-of-heart. You will scale the face of a cliff via several tall ladders, squeeze your way through a narrow tunnel on your hands and knees, and explore some of the same passages used over 800 years ago! For those ready for the challenge, this tour offers you the chance to follow in the footsteps of the Ancestral Pueblo residents who lived there. For a virtual tour, go to https://go.nps.gov/BHvideo .
On this one-hour tour, you will climb a 32-foot (9.8 m) ladder, crawl through an 18-inch wide (45 cm) and 12-foot (3.7 m) long tunnel, and climb up a 60-foot (20 m) open cliff face with uneven stone steps and two 17-foot (5 m) ladders to exit.

May 14 to October 22, 2023
Please check back for more information about tour times and availability.

Square Tower House
Featuring the tallest standing structure in the park, an intact kiva roof, original plaster and paint, and plentiful rock art, Square Tower House is one of Mesa Verde's most impressive cliff dwellings. Visitors to the Mesa Top Loop can get a great view from the overlook, but intrepid hikers are treated to an adventurous and intimate look inside Square Tower House on this special ranger-guided tour.
This strenuous 90-minute, 1-mile (2.6km) round-trip hike is along an unpaved, uneven trail that descends 100 feet (30 m), and includes steep drop-offs, switchbacks, and two ladders (the longest is 20 feet [6.1m]). Each hiker must be able to scramble over boulders and navigate steep gravel trails unassisted.
May 27 to October 22, 2023
Please check back for more information about tour times and availability.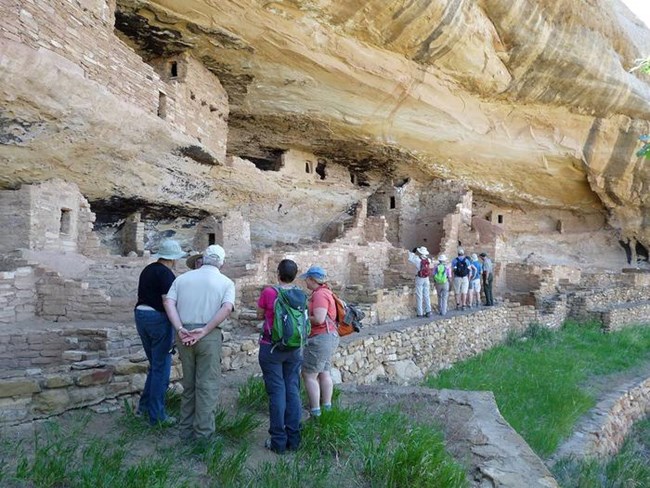 Your Receipt Is Your Ticket
No ticket will be provided, so you must have a copy of your receipt to go on the tour. Because cell service is extremely limited, we cannot access reservations at tour sites. Please take a screenshot of your receipt or print a paper copy before you arrive at the park and bring it with you to show the ranger before your tour. Please see your ticket receipt or visit recreation.gov for further details.
Last updated: March 17, 2023