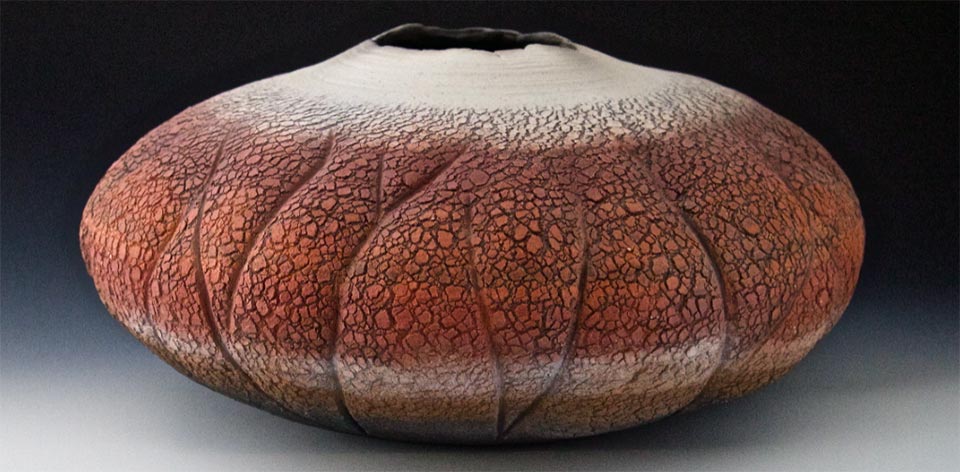 News Release Date:
May 24, 2017
Contact: Cristy Brown, 970-529-4608
Mesa Verde National Park invites you to join us on May 26, 2017 at the Far View Lodge Library at 7:00 pm for a presentation from Brad Bachmeier, the current Artist in Residence for the park. Mr. Bachmeier will discuss his unique approach to ceramic arts and show examples of his work. This event is free and open to the public.
Brad Bachmeier is an award winning ceramicist from Fargo, North Dakota.He is the recipient of over 40 regional, national, and international awards, and he has served on the National Governor's Association Commission for the Arts along with First Lady Michelle Obama. Brad Bachmeier has spent the past 24 years researching and creating work that centers around the idea of honoring mankind's ancient and universal partnership with clay. You may view more of his work at Bachmeierpottery.com. Brad will be in residence at Mesa Verde May 15-27.
Mesa Verde National Park's Artist-in-Residence (AIR) program provides professional artists the opportunity to become part of a long established tradition of artists creating art in our national parks. The AIR program offers professional writers, composers, and visual and performing artists the opportunity to pursue their particular art form while being surrounded by the inspiring ancient architecture of the Ancestral Pueblo people and the sweeping natural landscape of the park. This year's artists were selected from over 45 applicants by a jury of five consisting of the Chief of Interpretation, MVMA staff, and three professional artists. Other 2017 artists include photographer Christopher Eaton, painter Carol Chamberland, and photographer Kit Frost, and painter Larry Hughes.
Learn more at
www.nps.gov/meve/getinvolved/air_artists.htm
and at
www.mesaverde.org
.
The AIR program is managed by the nonprofit Mesa Verde Museum Association (MVMA), the park's innovative educational partner that inspires life-long stewardship of the Mesa Verde region's cultural and natural heritage.Through MVMA's operation of park bookstores, free or low-cost seminars, workshops, and special programs, visitors of all ages gain a new, behind-the-scenes understanding of Mesa Verde. Proceeds from all association programs support Mesa Verde National Park. Learn more at
www.mesaverde.org
 or by calling 970-529-4445.  
-NPS-