Stabilization and Structural Engineering
Stabilization
Stabilization treatments are used to preserve the original architecture and archeological features within a site. The stabilization crew at Mesa Verde National Park consists of professional archeologists and stone masons that work together to assure that each wall is properly documented and repaired to meet National Park Service standards. For stabilization needs specific to Cliff Palace, go to Preserving Cliff Palace.

Structural Engineering
Through the Vanishing Treasures Program, a structural engineer was hired to work with 44 National Parks that contain historic and prehistoric buildings and structures. This specialized expertise is used to evaluate sites with structural problems. Through assessment and monitoring, structural engineering problems are identified and treated before they lead to collapse. In this way, threats are better identified and understood, and stabilization priorities are established according to structural needs.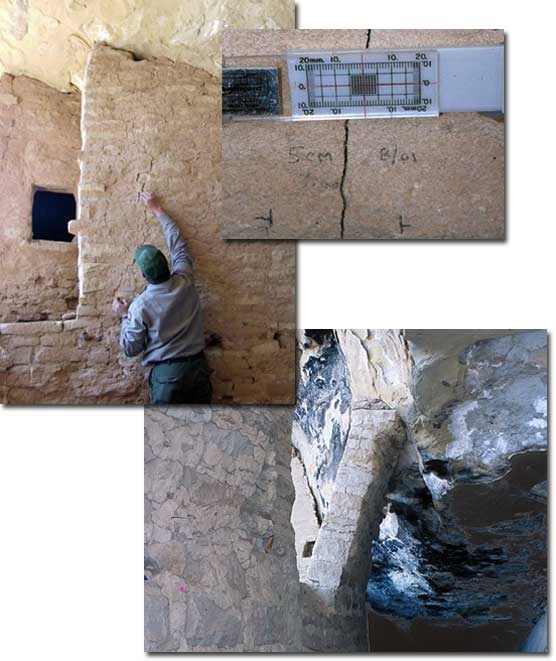 Last updated: January 9, 2018