History & Culture
"It is with gratitude and humility that we acknowledge that we are learning, speaking and gathering on the ancestral homelands of the Mohican people, who are the indigenous peoples of this land. Despite tremendous hardship in being forced from here, today their community resides in Wisconsin and is known as the
Stockbridge-Munsee Community
. We pay honor and respect to their ancestors past and present as we commit to building a more inclusive and equitable space for all."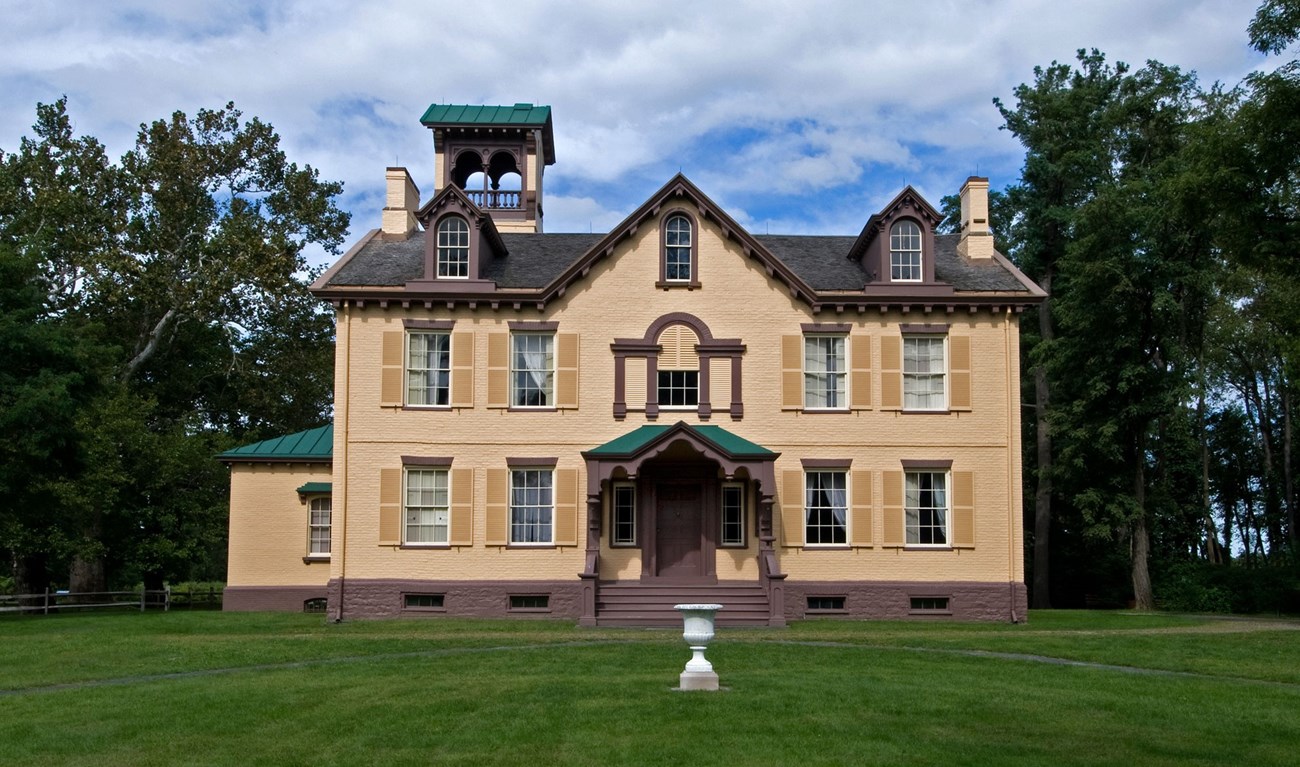 Martin Van Buren's time at Lindenwald coincided with one of the most difficult periods in American history – the twenty years leading up to the Civil War. Questions about the future and expansion of slavery, the forced removal of indigenous people from their lands, the role of the government in the economy, and even the fate of the union, were asked around family dinner tables across the nation. All these issues, and many more, have modern implications for our nation.

Born on December 5, 1782, Van Buren was the first future president born a citizen of the United States. He lived to see that nation devolve into Civil War. He died as he was born, a resident of Kinderhook, NY, in a slaveholding republic at war. But in that time, nearly everything else had changed.

Explore the following pages to learn about the people of Van Buren's time, the places where history was made, and the stories that complicate our understanding of the past.

Also available to help you learn more about Martin Van Buren are The Papers of Martin Van Buren. The Papers of Martin Van Buren is a joint digital/print project that makes approximately 13,000 documents belonging to the eighth president accessible. The Papers of Martin Van Buren is on his letters, speeches, notes, and other material.

Be a part of telling these stories. Learn what the National Park Service and associated organizations are doing to preserve our museum collection.
Also, discover how to further your research into the history of the site.


Last updated: September 5, 2022