Visit Hanford, Washington


Left image
Hanford High School was converted into offices for the Manhattan Project.
Credit: HANFORD HISTORY PROJECT
Right image
Visitors can see Hanford High School through a guided tour.
Credit: NPS/BURGHART
The Manhattan Project at Hanford
Nuclear reactors at Hanford (now the Hanford Site) produced plutonium for the Manhattan Project to fuel the first atomic test and the Fat Man atomic bomb dropped on Nagasaki, Japan on August 9, 1945.
The story of the Manhattan Project at Hanford encompasses historic facilities and educational centers with the National Park Service, the
US Department of Energy
and the communities where Hanford workers and their families lived, which are all part of the Tri-Cities region today.
Explore Hanford and the Tri-Cities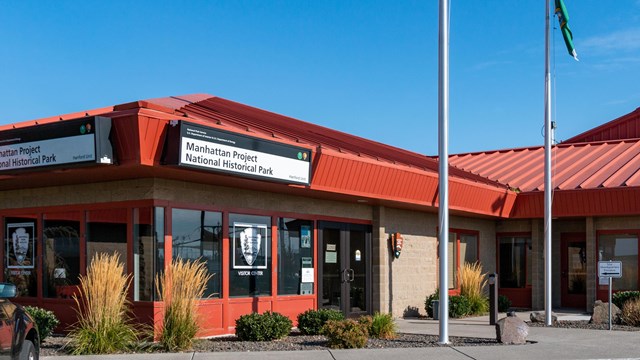 Visitor Center & Basic Info
Start your adventure with our visitor center in Richland, WA.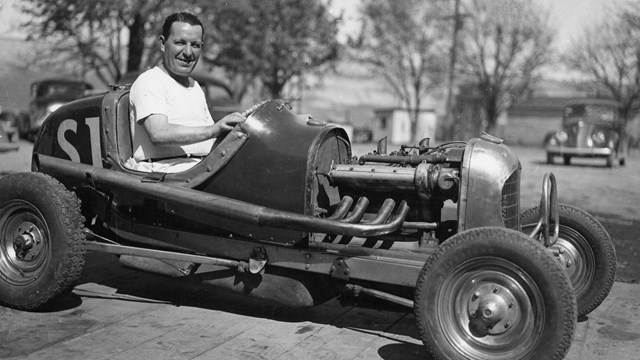 Directions & Map
Get directions to our visitor center.
Places to Go
Find out about all the places in the Tri-Cities region with connections to the Manhattan Project including historic sites and museums.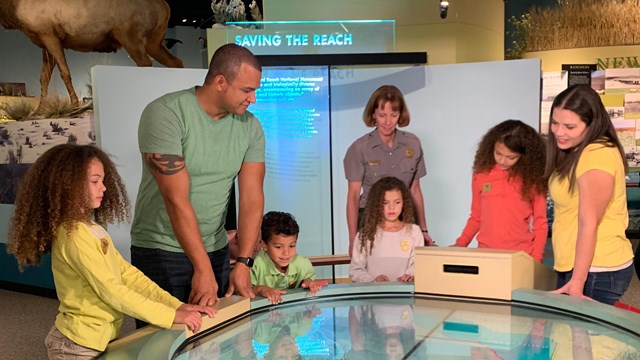 Things to Do
Explore the Manhattan Project with activities throughout the Tri-Cities region.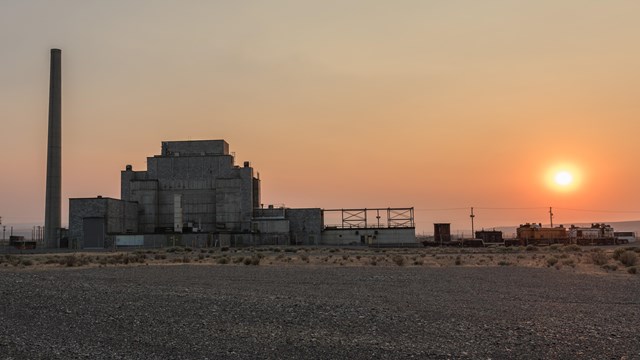 US Department of Energy Tours
Learn about the US Department of Energy's guided tours of the B Reactor and buildings that predate the Manhattan Project.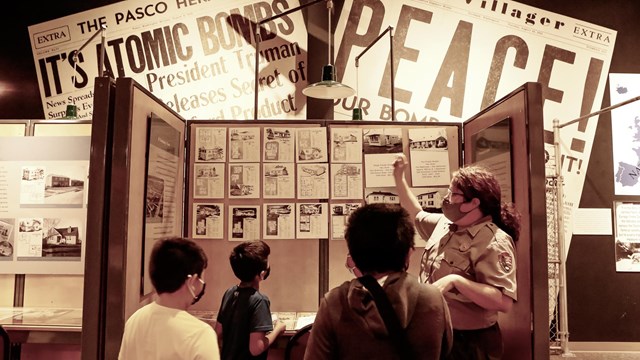 Trip Ideas
Learn about trip ideas at Hanford that last from a few hours to all day.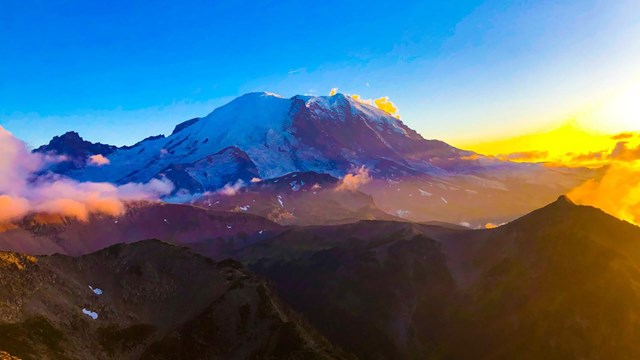 Nearby Attractions
Explore attractions in the region including state and national parks.
Eat & Sleep
Find dining and lodging options in and around Hanford.
Let our park app be your guide

Our park app is an explorer's best friend. Find all the places and activities within the Tri-Cities region related to the Manhattan Project. This includes guided tours with the US Department of Energy at the Hanford Site. It also includes the many historic sites and educational centers within communities like Richland, which the government planned and operated for Hanford Workers, and the neighboring communities of West Richland, Kennewick, and Pasco.
Last updated: March 26, 2023